Baked ham with pineapple brown sugar glaze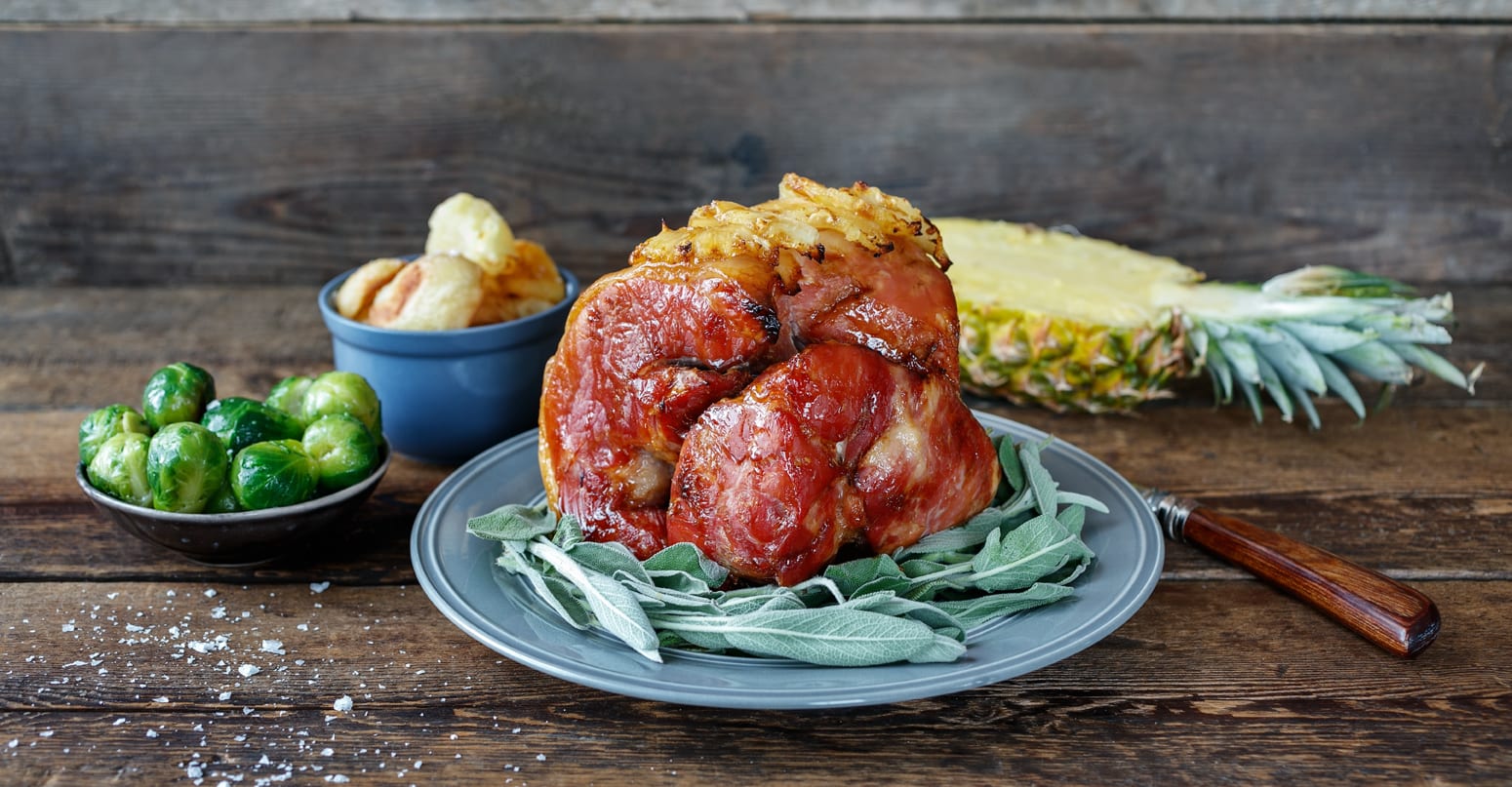 Ingredients
1 x 2kg unsmoked ham fillet (One 4 ½ pound boneless ham)
1 Fyffes pineapple, cut into slices
350ml orange juice juice (about 1 and a half cup)
220g dark brown soft sugar (1 cup)
*** To serve:
Roast potatoes
Brussels sprouts
Method
Put the ham in a very large pan and cover with cold water. Bring to a boil over a medium-high heat, then turn down and simmer for around two hours, topping up with boiling water, if needed. Scoop off any scum that rises to the top.
Preheat the oven to 170˚C/150˚C (375 degrees F) fan/gas mark 3.
Place the ham into a roasting tin. Pin the pineapple slices onto the ham with cocktail sticks.
Whisk the orange juice and brown sugar until smooth. Spread over the ham.
Bake the ham for 1½ hours, basting occasionally, until the glaze is brown and caramelised.
Remove from the oven and leave to cool slightly before carving. Serve with roast potatoes and Brussels sprouts.