100% of Fyffes Latin American Farms Are Enrolled in Gender Equality Programs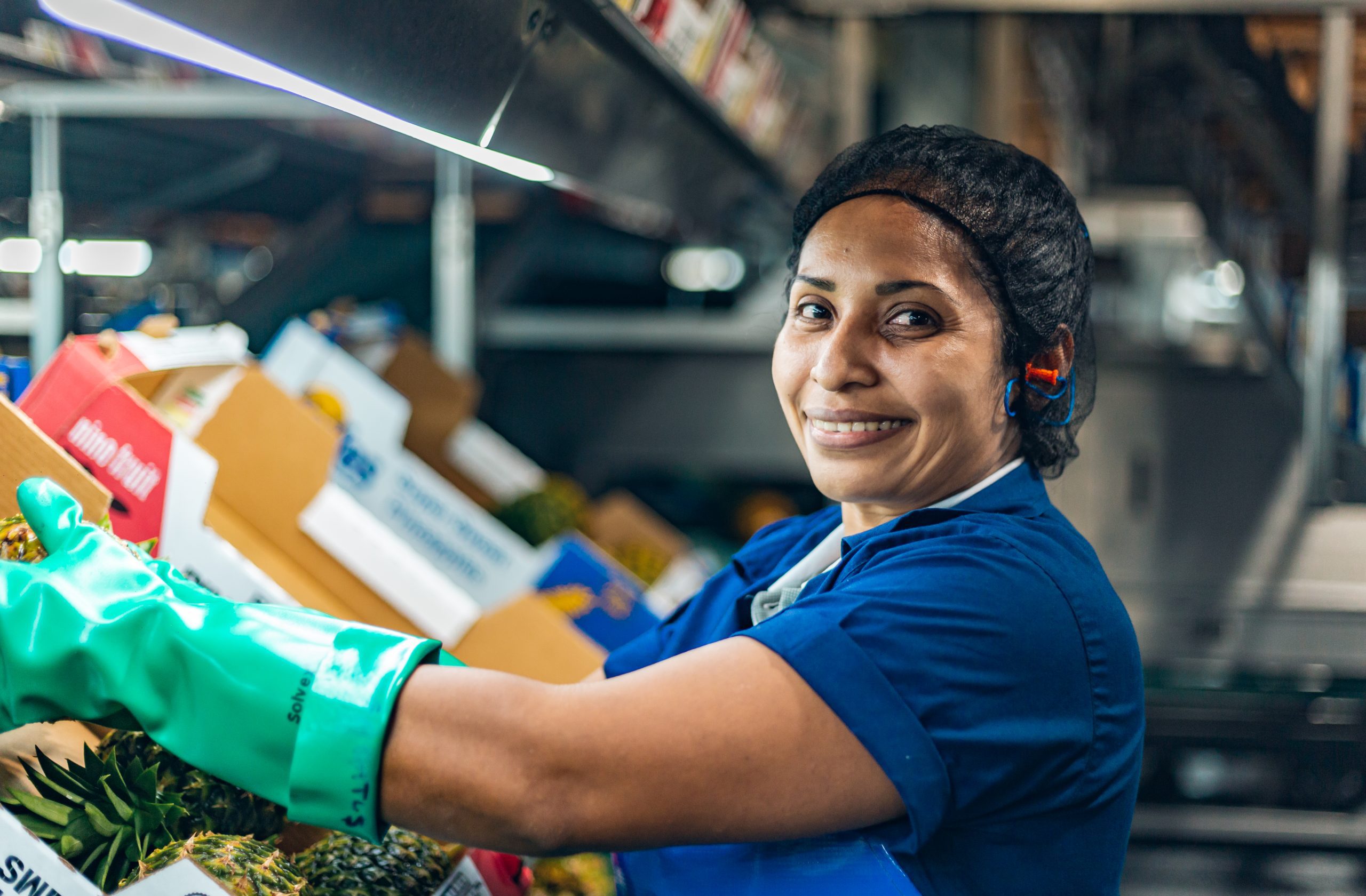 Fyffes is well on its way to achieving its gender equality target of 100% of Fyffes employees in Latin American sites benefitting from gender equality programs by 2025 and 50% of suppliers by 2030.  The 22 Fyffes-owned sites in Costa Rica, Honduras, Guatemala, Belize, and Ecuador have already begun the rollout of HERessentials, an digital gender equality program created by Business for Social Responsibility (BSR) and adapted for the Latin American cultural context by Fyffes.
Under its first ever Human Rights Impact Assessment, conducted at the end of 2019, Fyffes identified gender discrimination and gender-based violence as one of 13 salient human rights risks faced by the company and its people due to the context in which it operates. To mitigate this risk, Fyffes has prioritised gender equality, along with eliminating any gender pay gap within its operations by 2030.
Speaking about the success of HERessentials, Fyffes Sustainability Manager Stella Davis said: "I am delighted with the uptake of the gender equality program on our farms and the feedback we have received from participants. We are fortunate to have many women working in our banana, pineapple and melon farms who make a valuable contribution to our business. For many reasons, not unique to Latin America, women struggle to progress within organisations and one of the best ways to tackle this is raising awareness and training all our employees, men and women, on gender equality."
Fyffes began its first gender equality program at its Honduran melon farm Suragroh and Costa Rican pineapple farm Anexco in 2019. Since then, the program has been adapted to a digital format to make it possible to deliver during and in the aftermath of the COVID-19 pandemic.