Fyffes Joins WRAP's Food Waste Action Week 2021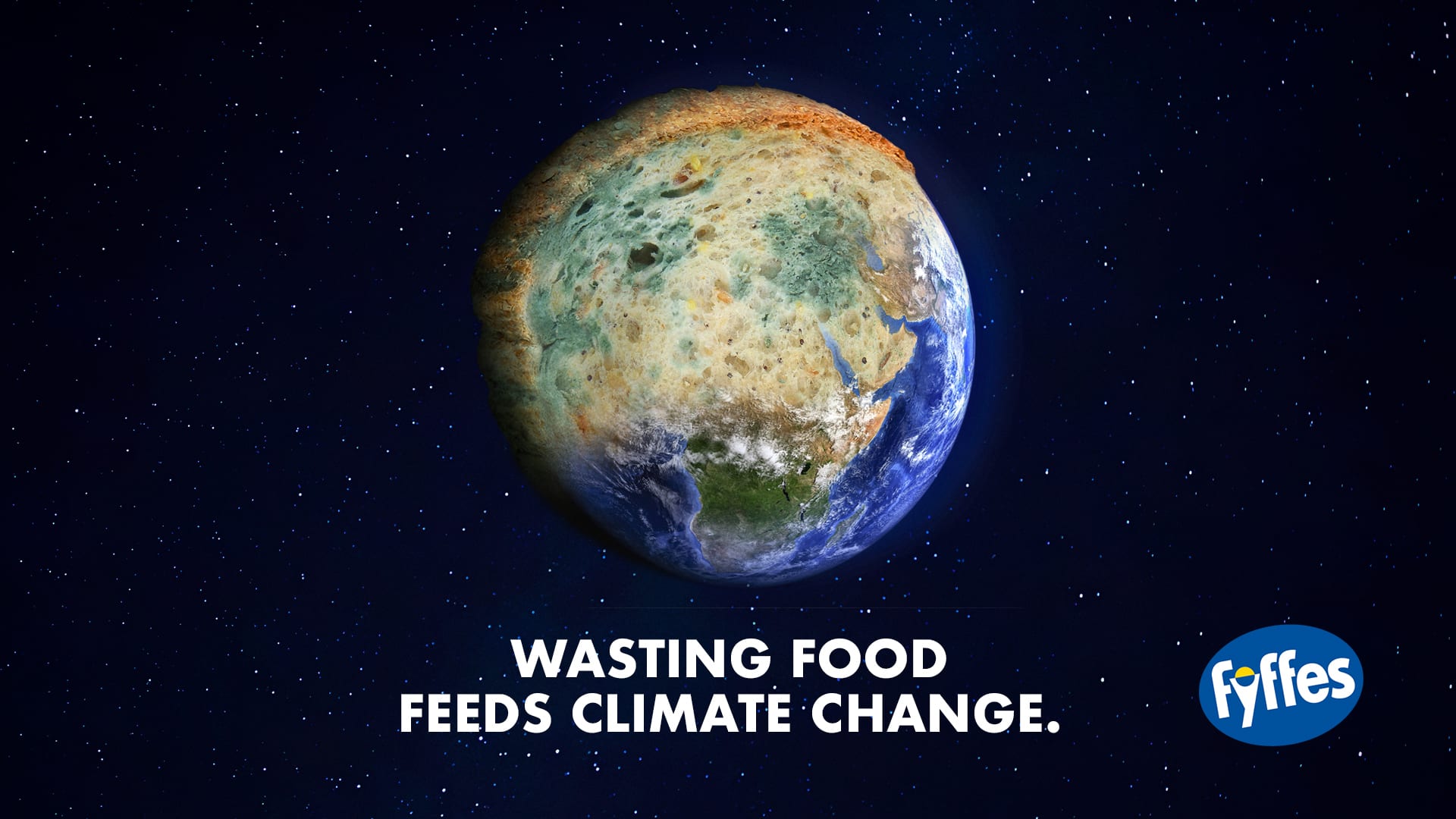 Fyffes is delighted to partner with UK-based organization WRAP for their Food Waste Action Week campaign, which will spread the message that "Wasting Food Feeds Climate Change". The campaign will run from Monday 1st to Sunday 7th March.
WRAP, the UK's leading sustainability charity is working with a variety of partners to highlight how food waste affects everyone. The Week will link organisations across the food supply chain and beyond to stop food going to waste and halt the contribution it makes towards climate change.
Marcus Gover, CEO of WRAP, said "Wasting food is a major cause of climate change – it generates more greenhouse gas emissions than all the commercial flights in the world. We know through our research that the climate change emergency matters to people so this is something we can – and must – act on together. It is time to focus on saving one of our most precious resources instead of generating greenhouse gases producing food that is never eaten.
I'm delighted to be launching the first UK Food Waste Action Week today and to have such strong support from our partners. Together we will inspire real and lasting change. Food Waste Action Week gives organisations a unique opportunity to capture their audiences' attention as part of a national event and help them to play their part in eliminating food being wasted and tackling climate change."
Reducing food waste and repurposing food waste aligns with two of Fyffes Sustainability Strategy pillars, 'Stewardship for the Planet' and 'Healthy Food for Healthy Lives'. Fyffes has multiple partnerships across the world where we donate surplus food to organisations to feed people in need.
Caoimhe Buckley, Director of Corporate Affairs, says: "Fyffes is the largest importer of Fairtrade and organic bananas and a leading distributor of pineapples in Europe. As part of our Sustainability Strategy we have committed to reducing food loss in all our own operations by 80% by 2030, in line with the United Nations Sustainable Development Goal 12.3. Fyffes is delighted to be a supporting partner to WRAP for Food Waste Action Week. To help our customers minimise waste and stay healthy, we have an easy to follow banana bread recipe for overripe bananas and simple tips like chopping up pineapples on the day of purchase to freeze or refrigerate and make them last longer."
Fyffes will be sharing content throughout the week on their social media channels dedicated to the campaign, using the hashtag #FoodWasteActionWeek. Internally, we have committed to dedicating the March edition of our sustainability newsletter to the importance of reducing food waste and how it contributes to climate change.
To find out more about Fyffes sustainability practises please visit our website: https://www.fyffes.com/sustainability/vision-goals/
About Fyffes
Fyffes Limited is a leading international importer and distributor of quality tropical produce headquartered in Dublin, Ireland. Founded over 130 years ago, Fyffes is the world's oldest fruit brand. Fyffes has trading, farming and export operations in Europe, North, Central and South America, with long established trading relationships with grower groups in Central and South America. The company's primary activities include production, procurement, shipping, ripening, distribution and marketing of bananas, pineapples and melons. A commitment to the principles of corporate responsibility is at the heart of the Fyffes brand, which has been recognized with numerous international certifications for best practices in food safety, social, environmental and general sustainability issues. Fyffes is an importer with one of the world's highest number of Global G.A.P. certified production partners. Fyffes has been a subsidiary of Sumitomo Corporation since 2017. (www.fyffes.com)
Contact Information
Sam Power
​Email: spower@fyffes.com |