Banana Pudding Trifles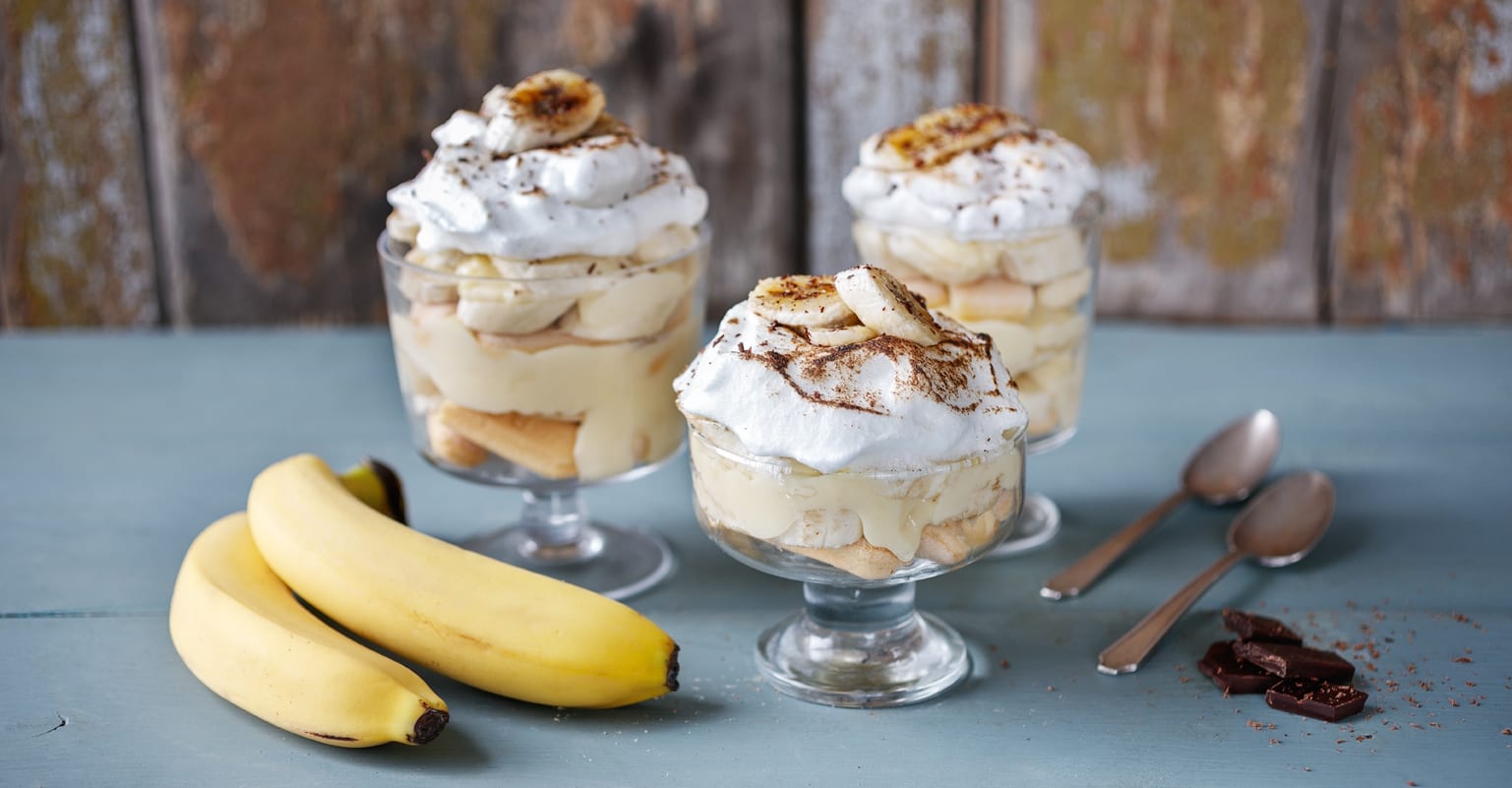 Ingredients
200g caster sugar, plus 3 tbsp (1 cup)
4 tbsp cornflour
1l whole milk (3 cups)
8 eggs, separated
Double Cream 200ml
60g butter (1/4 cup)
1 tsp vanilla extract
300g sponge fingers
6 Fyffes bananas, sliced
Method
Preheat the oven to 190˚C/170˚C fan/gas mark 5 (375 degrees F). Stir together the cornflour and 100g (1/2 cup) of sugar.
Whisk the milk, egg yolks and sugar mixture in a saucepan. Warm over a medium heat, stirring constantly, for 6-8 minutes until thickened. The mixture should be able to coat the back of a wooden spoon.
Remove from the heat and stir in the butter and vanilla.
Layer half of the sponge fingers into the bottom of a trifle dish. Top with a layer of banana slices. Spread over some of the custard.
Repeat the layers until you reach the top of the trifle dish.
Beat the egg whites in a clean, dry bowl on high speed for a few minutes until foamy.
Gradually beat in the remaining three tablespoons of caster sugar until stiff peaks form.
Spread the meringue over the top of the trifle and bake for 7-10 minutes until golden. Serve warm or chilled.