Banana-Stuffed French Toast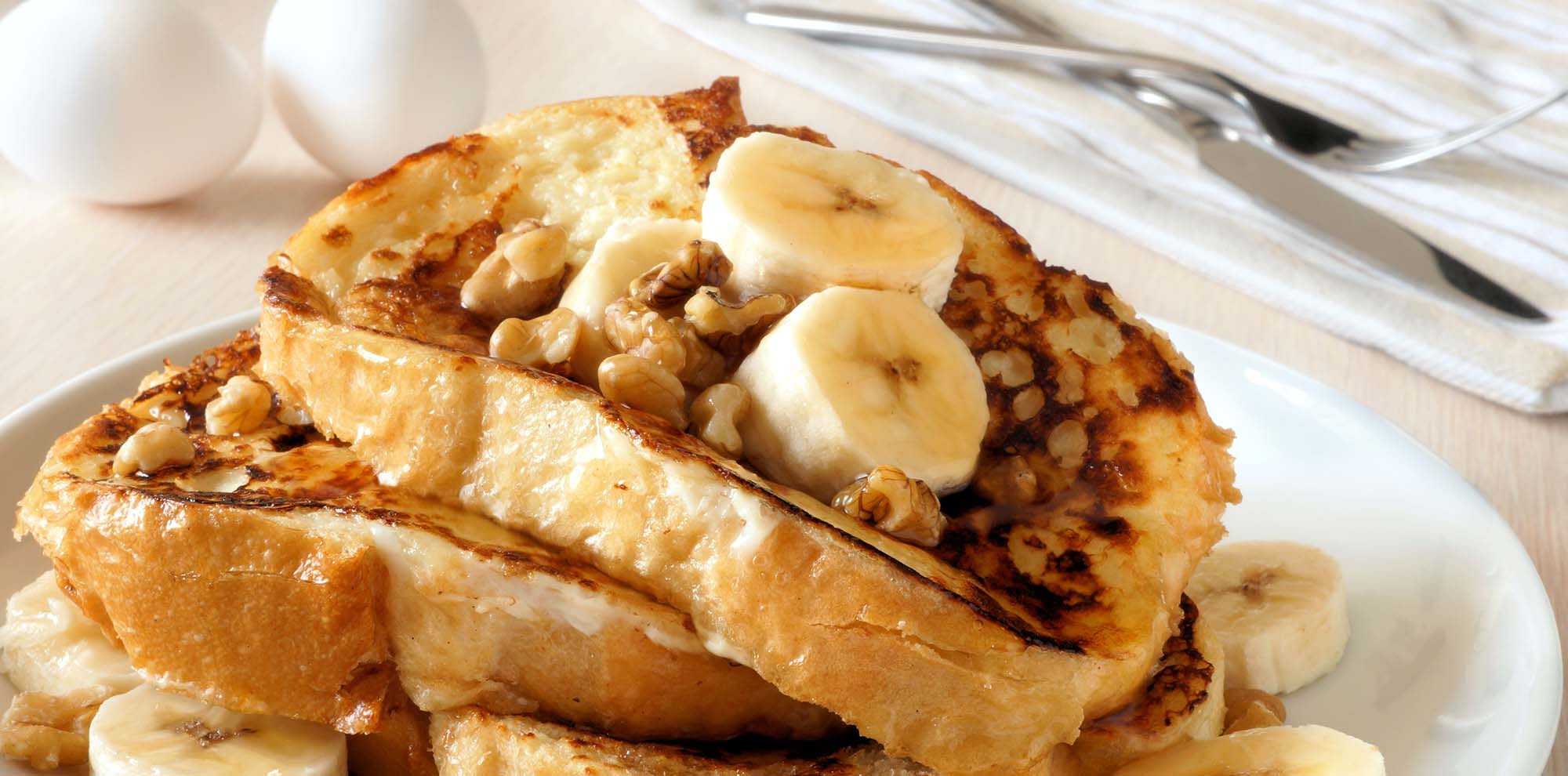 Ingredients
1 firm, ripe banana
180 ml cream
180 ml milk
2 large eggs
1 tsp vanilla
1/4 tsp cinnamon
1/4 tsp freshly grated nutmeg
four 1-inch-thick slices white bread
2 tbsp unsalted butter
Powdered sugar for dusting
Maple syrup to drizzle
Method
Preheat oven to 180° C
Cut banana into thick slices
Whisk together milk, cream, eggs, vanilla, cinnamon, and nutmeg in a bowl.
Cut bread slices horizontally almost in half, leaving 1 edge intact. Stuff each pocket with 4 to 6 banana slices. In a baking dish just large enough to hold bread slices in one layer, arrange slices and pour the custard over them. Soak slices, turning them over once or twice to allow the bread to absorb all liquid, about 15 minutes.
In a 12-inch non-stick pan melt butter over low heat until foam subsides and cook slices until golden, about 5 minutes on each side.
Dust French toast with powdered sugar and drizzle with syrup.