Fyffes Fluffy Banana Pancakes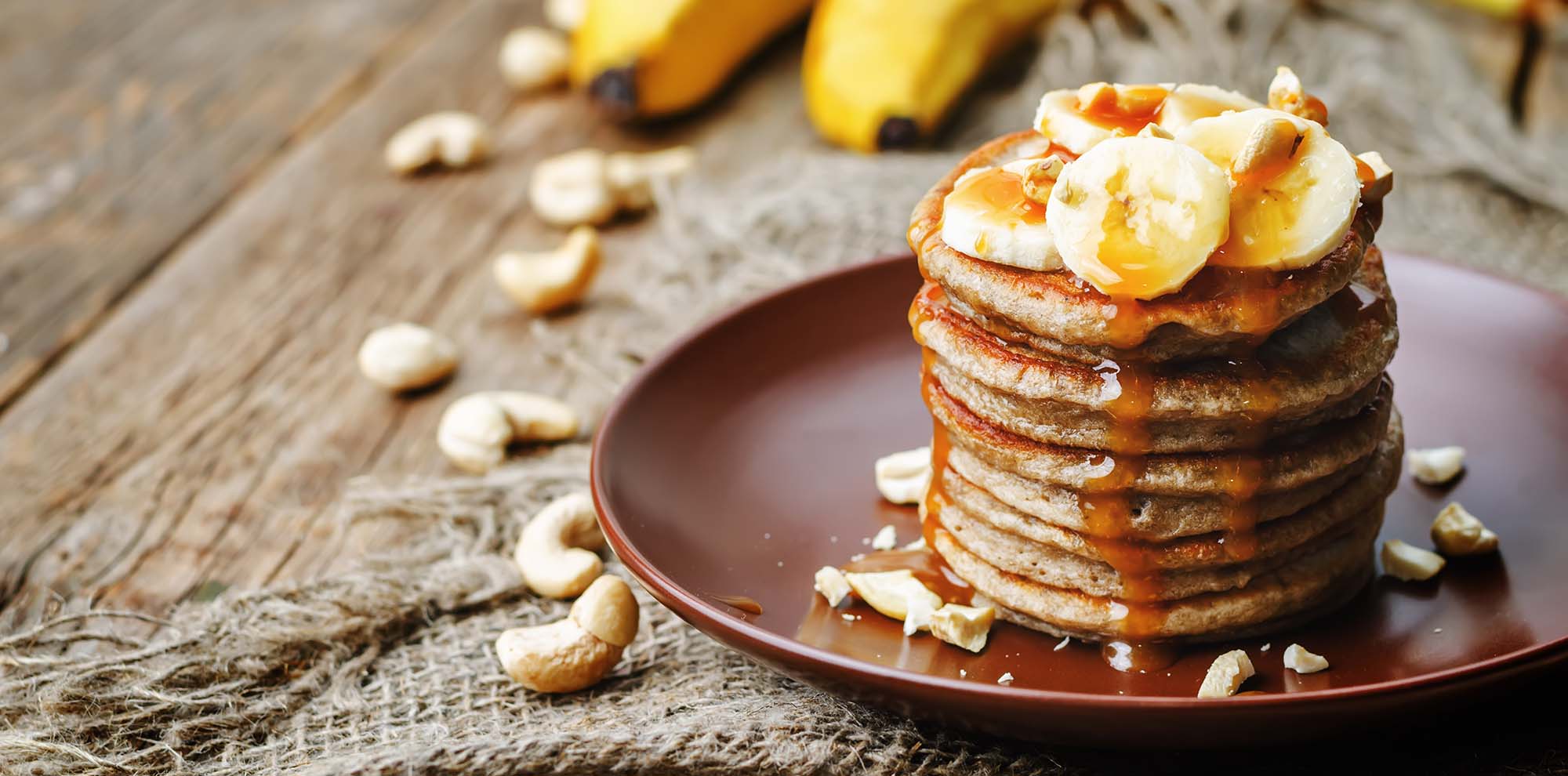 Ingredients
1 1/2 cups white whole wheat flour or all-purpose flour
1 tablespoon light brown sugar
2 teaspoons baking powder
1/4 teaspoon salt
Sliced bananas, butter, and maple syrup, for serving, if desired
1/2 teaspoon ground cinnamon
1/8 teaspoon ground nutmeg
1 cup buttermilk at room temperature
1 large egg slightly beaten
3 tablespoons butter, melted and cooled
1 tablespoon honey
1 teaspoon vanilla extract
2 ripe bananas mashed (about 1 cup mashed banana)
Method
In a medium bowl, whisk together flour, brown sugar, baking powder, salt, and spices.
In a small bowl, combine buttermilk, egg, melted butter, honey, vanilla, and mashed bananas. Add the banana mixture to the dry ingredients and stir until just combined.
Heat a griddle or pan to medium low heat. Coat with cooking spray. Drop about a ¼ cup of batter onto heated skillet. Cook until the pancakes have some bubbles, and a few have burst, 1 to 2 minutes. Flip carefully with a spatula, and cook until browned on the underside, 1 to 2 minutes more. Continue making pancakes until the batter is gone. You can keep the pancakes warm in the oven (200 degrees F) on a large baking sheet until you are ready to serve.