Fyffes Pineapple Christmas Punch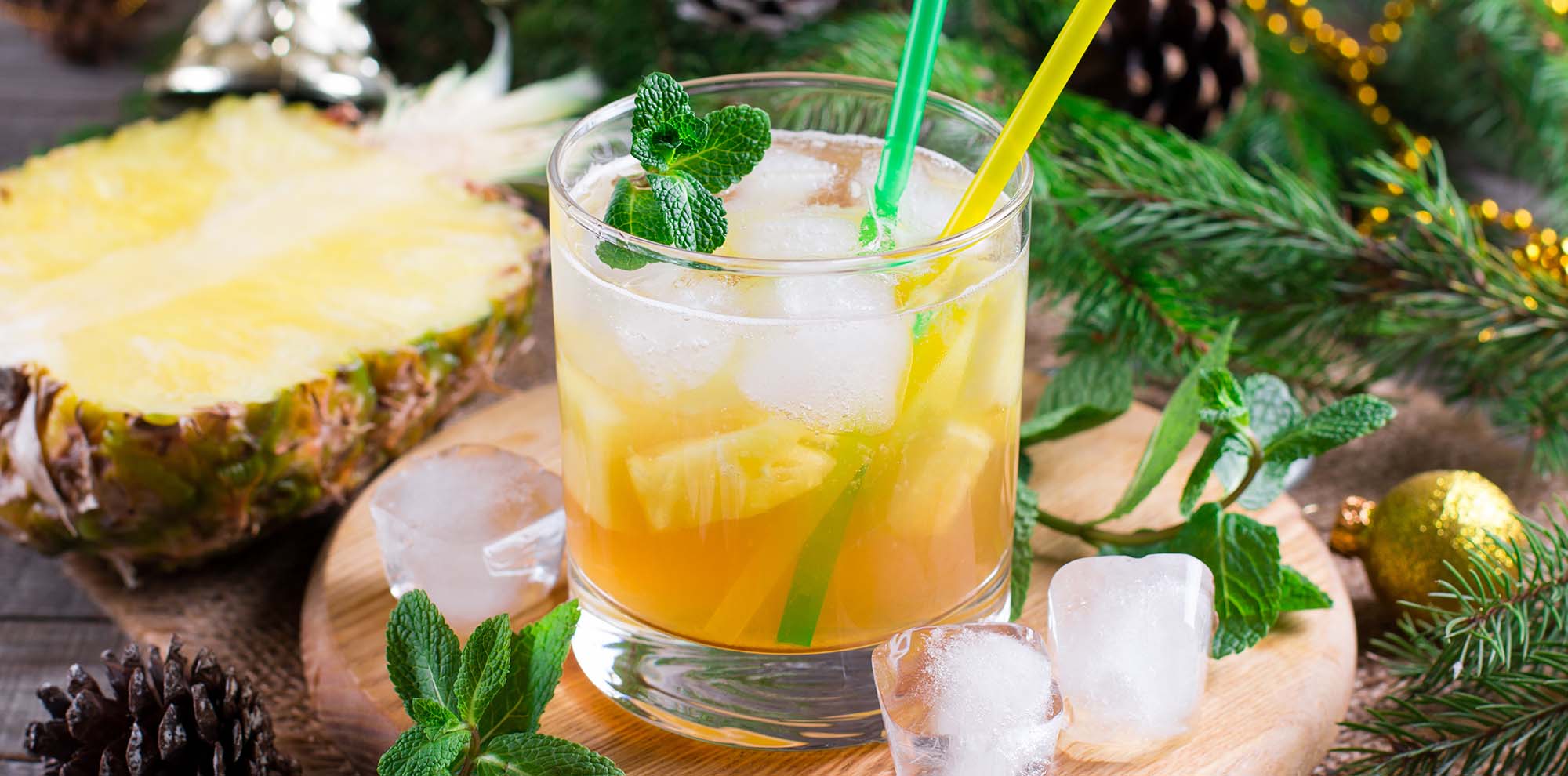 Ingredients
300g frozen Fyffes pineapple chunks
720ml pineapple juice
2 cinnamon sticks
1 tsp cloves
420ml ginger ale
Fresh pineapple wedges - for garnish
Cinnamon sticks - for garnish
Method
Add pineapple juice, 2 cinnamon sticks, and 1 tsp cloves to a saucepan and simmer for 10 minutes. Drain through a sieve into a pitcher, place it in the fridge, covered and chill until time to serve.
To serve, pour spiced pineapple juice into a glass jug or bottle. Add frozen pineapple to keep cold. Add ginger ale on top.
Serve over ice, garnish with a pineapple slice and cinnamon stick.