Fyffes Baked Banana Oats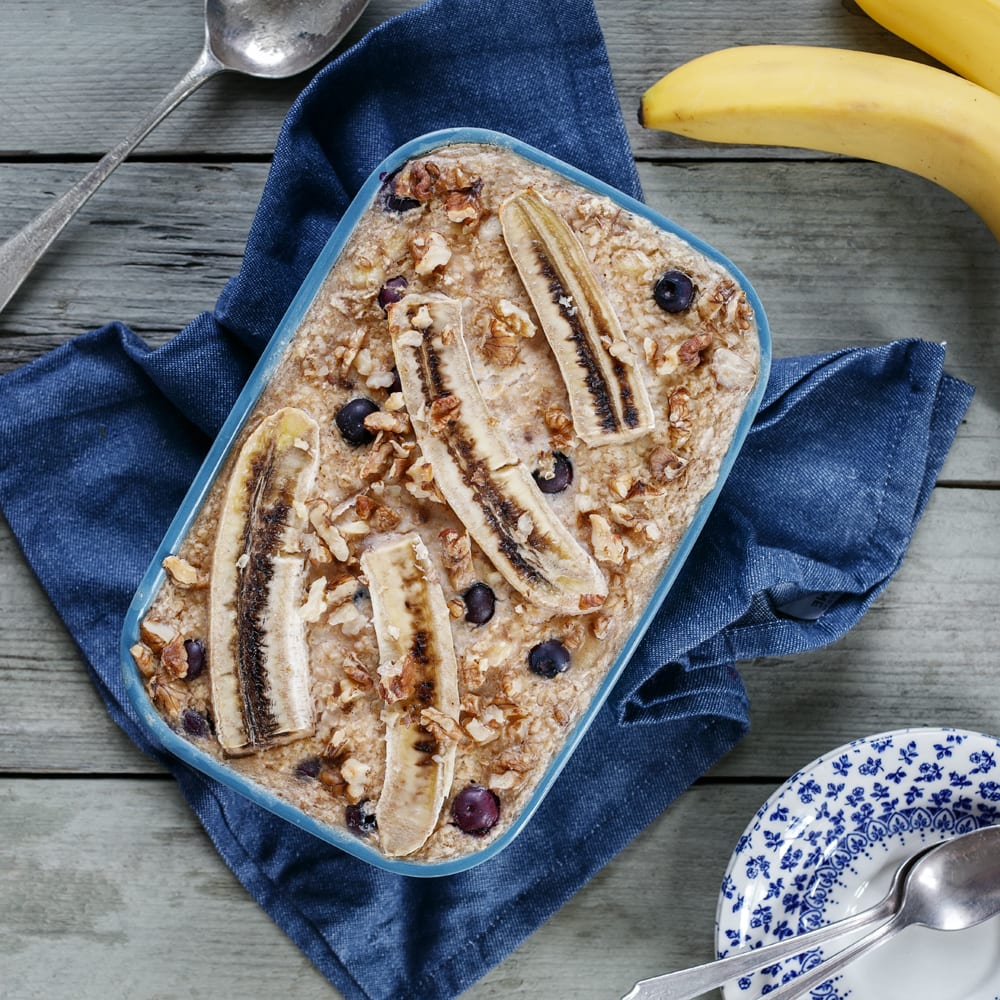 Ingredients
4 Fyffes bananas, halved lengthways
200g oats (1 5/8 cup)
½ tsp cinnamon
300ml milk of choice (1 ¼ cup)
300ml water (1 ¼ cup)
A small handful of blueberries
A small handful of walnuts, roughly chopped
Method
Preheat the oven to 190˚C/170˚C (375 degrees F) fan/gas mark 5. Mash three of the bananas in a bowl with the back of a fork, then stir in the oats, cinnamon, milk and water. Fold through the blueberries.
Pour into a baking dish and top with the remaining banana slices and walnuts.
Bake for 25-30 minutes until the oats have absorbed the liquid and the top is browned.