Fyffes Banana Bread French Toast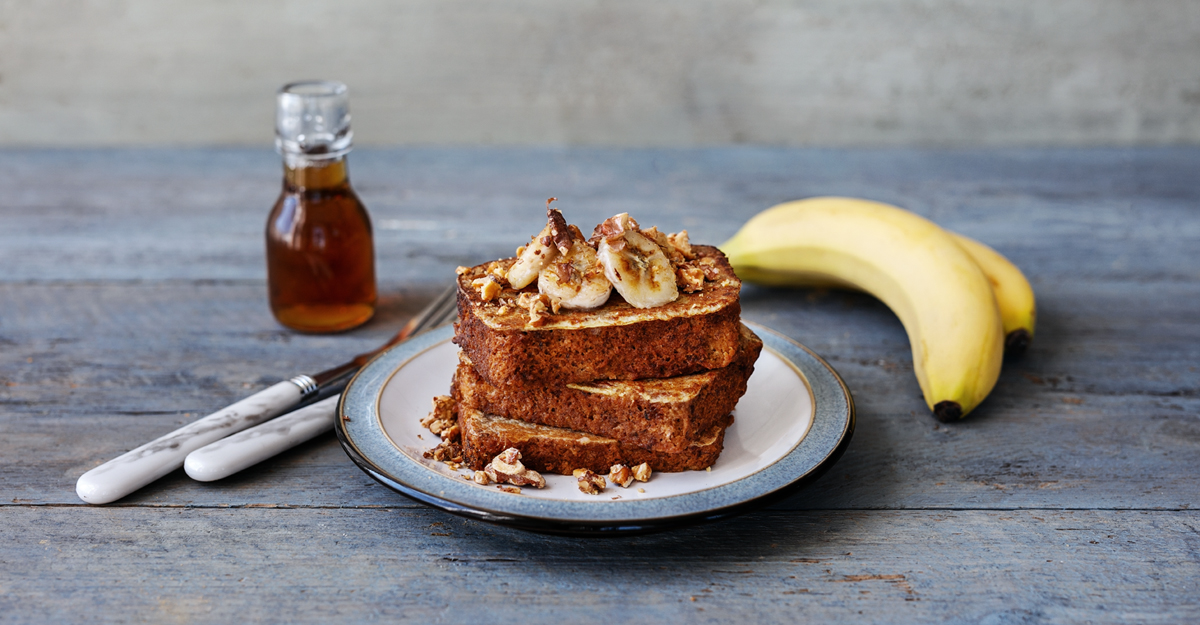 Ingredients
4 eggs
60ml milk (1/4 cup)
1 tsp vanilla extract
1 tsp ground cinnamon
30g butter (2 tablespoons)
8 slices of leftover Fyffes banana bread
*** To serve:
Whipped cream
Sliced Fyffes bananas
Toasted walnuts
Maple syrup
Method
In a medium bowl, whisk together the eggs, milk, vanilla and cinnamon.
Melt the butter in a large frying pan over medium heat. Working in batches, soak the banana bread in the egg mixture for about 10 seconds per side. Cook in the heated pan for 2-3 minutes per side until golden brown.
Top with a bit of whipped cream, sliced bananas, toasted walnuts and a drizzle of maple syrup to serve.