Fyffes Banana Flan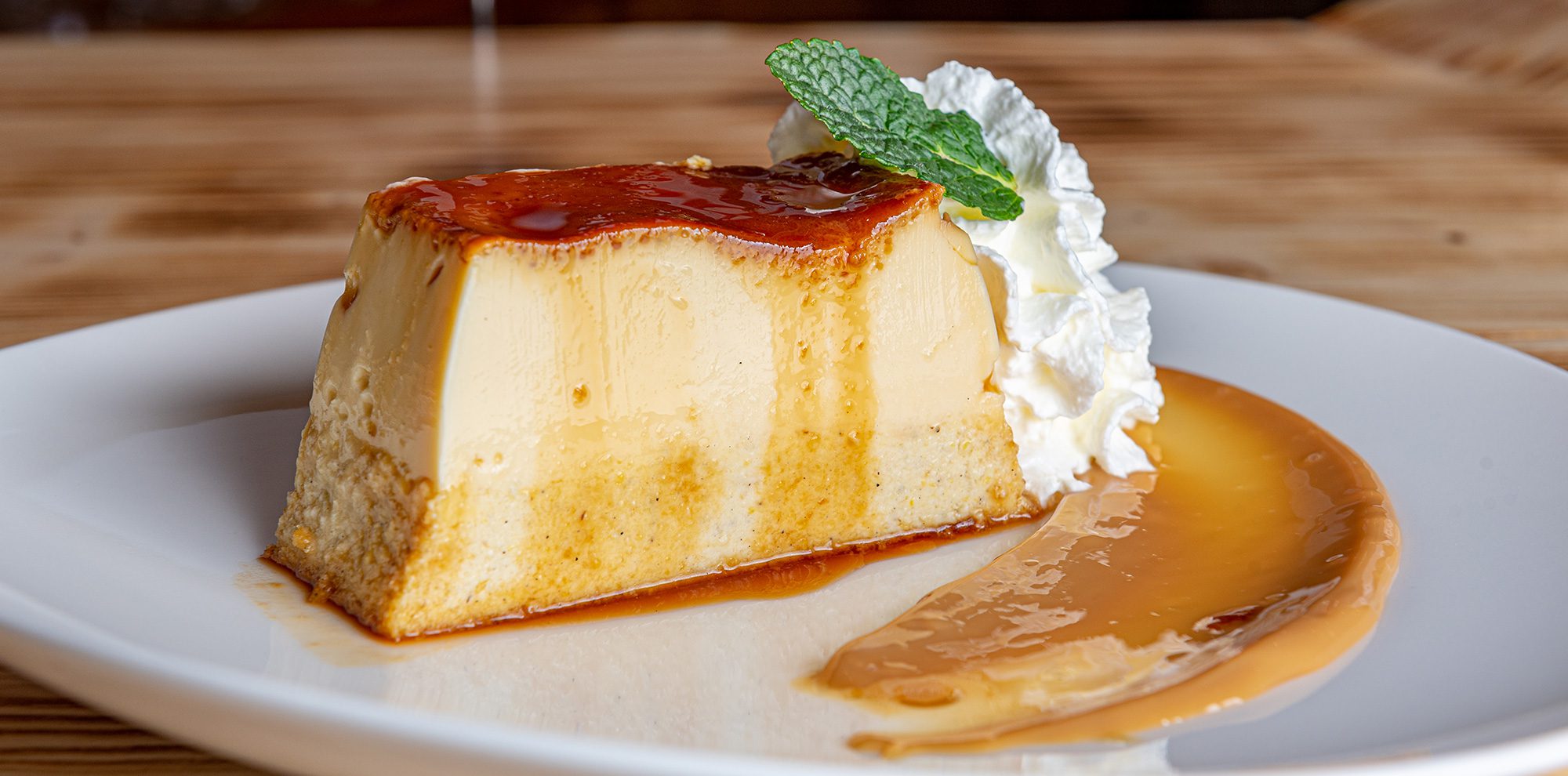 Ingredients
200 g sugar
4 eggs
1 egg white
1 can (400 g) sweetened condensed milk
300 g mashed ripe bananas
1 tsp vanilla
1/8 tsp salt
Fresh banana slices, if desired
Method
Heat oven to 180C. In a 10-inch pan, cook sugar over medium-high heat, stirring frequently, until melted and light caramel in colour. Pour into 10 (180 ml) custard cups. Place on a cooling rack to cool.
Meanwhile, in a medium bowl, beat eggs and egg white with an electric mixer on medium speed or whisk until well blended. Stir in water, condensed milk, bananas, vanilla and salt. Pour over the sugar mixture in custard cups. Place in two 13x9-inch pans. Carefully pour very hot water into each pan until about halfway up the sides of custard cups.
Bake for 50 to 60 minutes or until a knife is inserted in the centre and comes out clean. Carefully remove cups from water. Cool 30 minutes. Cover and refrigerate. Chill 3 to 8 hours. To unmold, run the knife around the edge of the custard to loosen; turn upside down onto the serving plate. Garnish with remaining ingredients.