Grilled Banana and Nutella Panini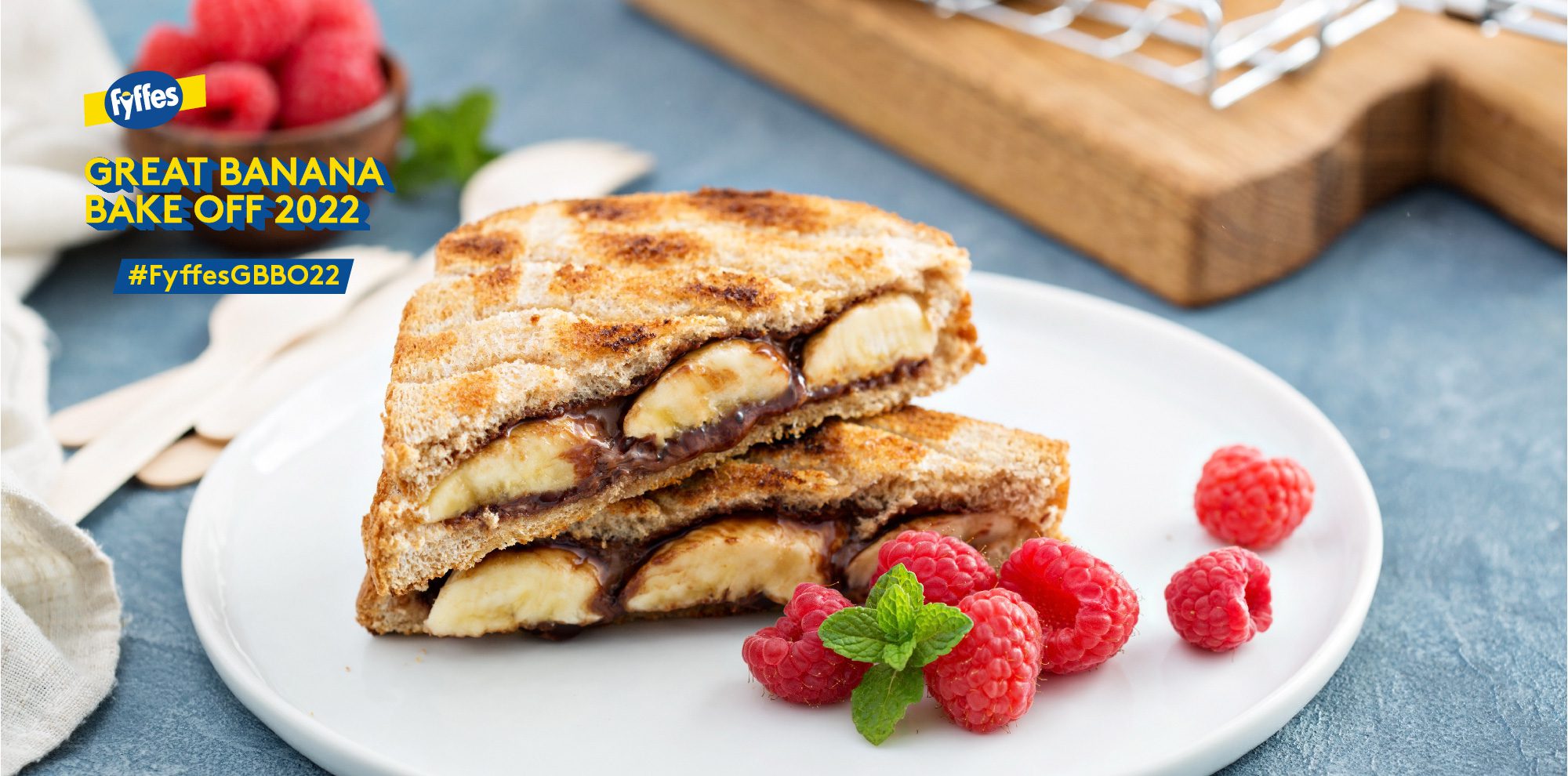 To find out how you can enter the Fyffes Great Banana Bake Off 2022 search for #FyffesGBBO22 on Facebook or Instagram.
Ingredients
3 ripe bananas, sliced
12 slices whole-wheat bread
250 g chocolate-hazelnut spread
230 g unsalted butter, softened
3 tbsp icing sugar
Method
Preheat the griddle to medium-high.
Place the bananas in a bowl and mash until smooth.
Place the slices of bread on a flat surface and spread each slice with some of the hazelnut spread. Spread the mashed banana over 6 of the slices and combine the slices to make 6 sandwiches.
Spread one side of each sandwich with some of the butter and place on the griddle, buttered-side down. Cook until golden brown. Spread the remaining butter on the bread facing up, flip over and continue until golden brown. Remove from the griddle and sprinkle with the icing sugar.
Serve and enjoy.