Peanut Butter and Banana Ice Cream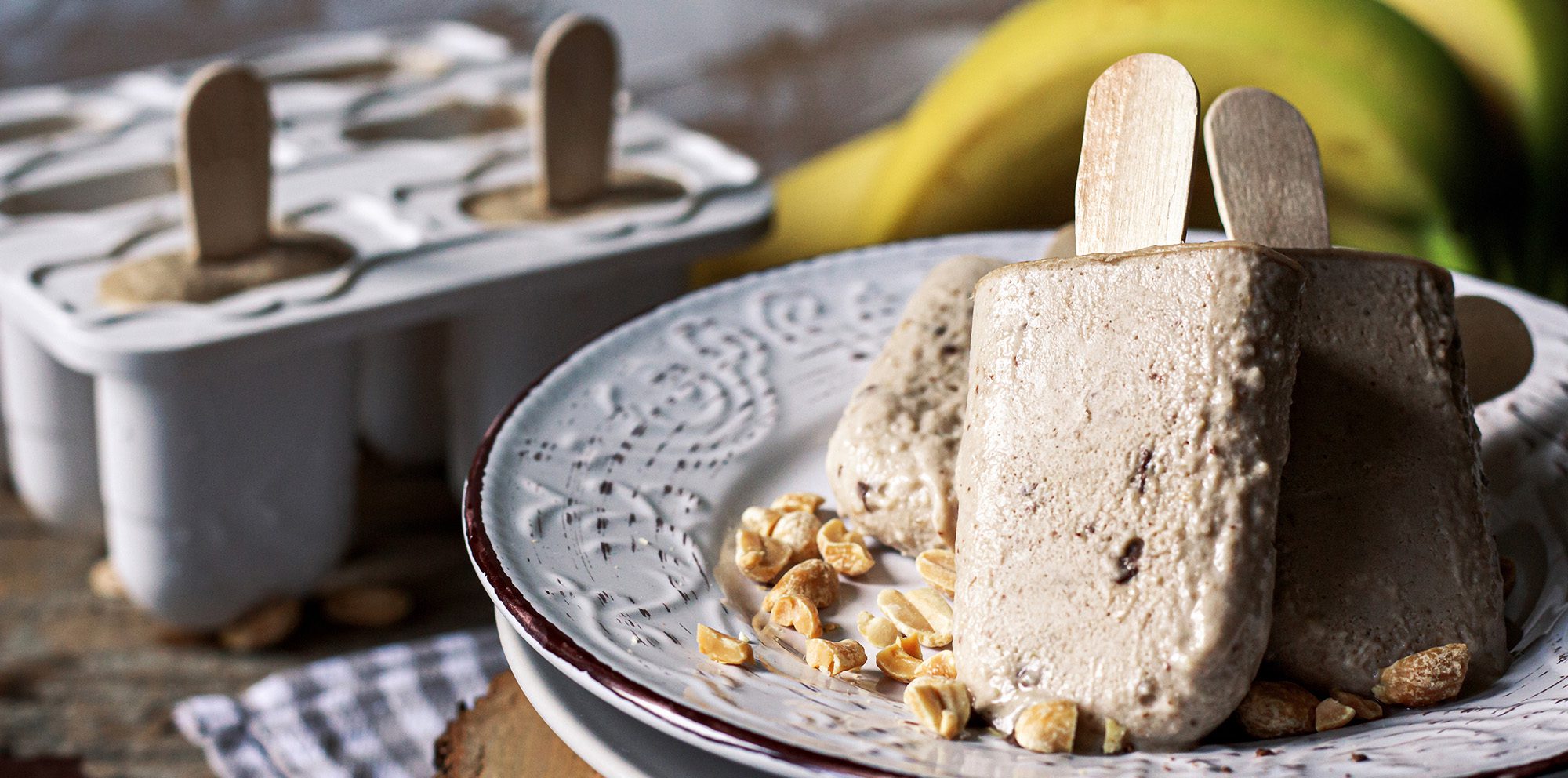 Ingredients
3 ripe bananas
1 x 400ml tin sweetened condensed milk
2 tablespoons chunky peanut butter
Method
Peel and chop the bananas into small pieces. Place the banana pieces into a bag or plastic airtight boxes to freeze.
Add the slices of frozen banana, condensed milk and peanut butter to a food processor and blend until you have a smooth mixture. If it needs loosening, you can add a little milk (of your choice).
Transfer the mixture to a freezer-proof dish and freeze until hard.
Take out of the freezer 5 mins before serving and top with grated chocolate (optional) or maybe cinnamon.
Scoop and enjoy! Maybe serve on the side of something sweet and hot!