Pineapple Upside-Down Muffins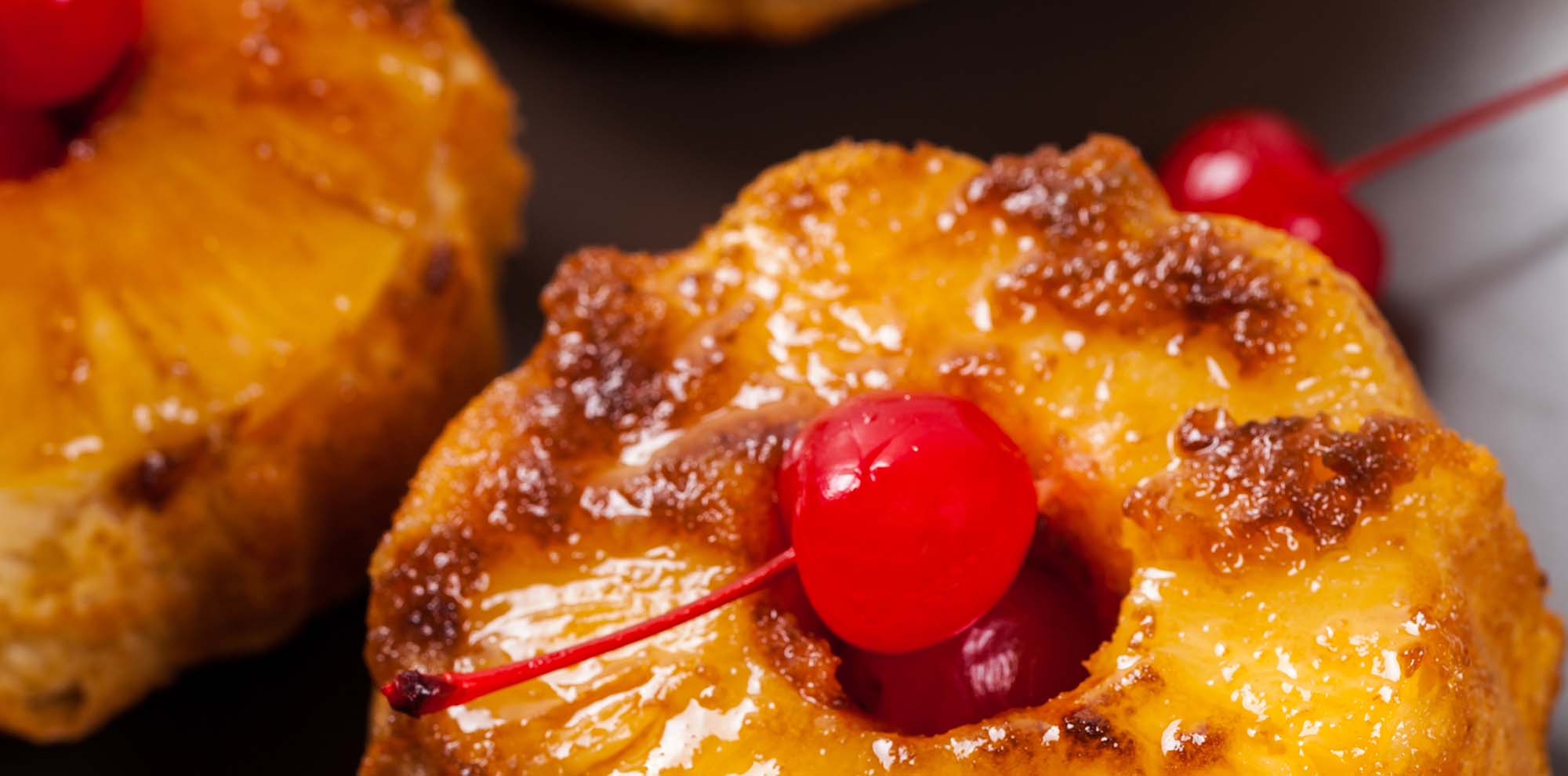 Ingredients
285 g Pineapple cut into rings
120 g Brown sugar
60g Butter, at room temperature
10 Maraschino Cherries
340 g Muffin Mix
Method
Preheat the oven to 200C
Grease ten cups of a muffin pan.
Strain the pineapple rings and reserve the juice. Combine the sugar and butter, and mix well. Divide the mixture between the muffin cups. Place a pineapple ring in each cup and be sure to cover it in the mixture.
Place a cherry in the centre of each muffin cup, making sure the cherry hits the bottom of the cup. Separate the dough into 10 muffins, then place 1 muffin in each cup on top of the pineapple rings. Spoon 1 tsp reserved pineapple juice over each muffin.
Bake for 12 to 15 minutes, or until golden. Cool for 2 minutes and then invert the pan onto a plate to release the muffins. Serve warm.