Vegan Chickpea Banana Bread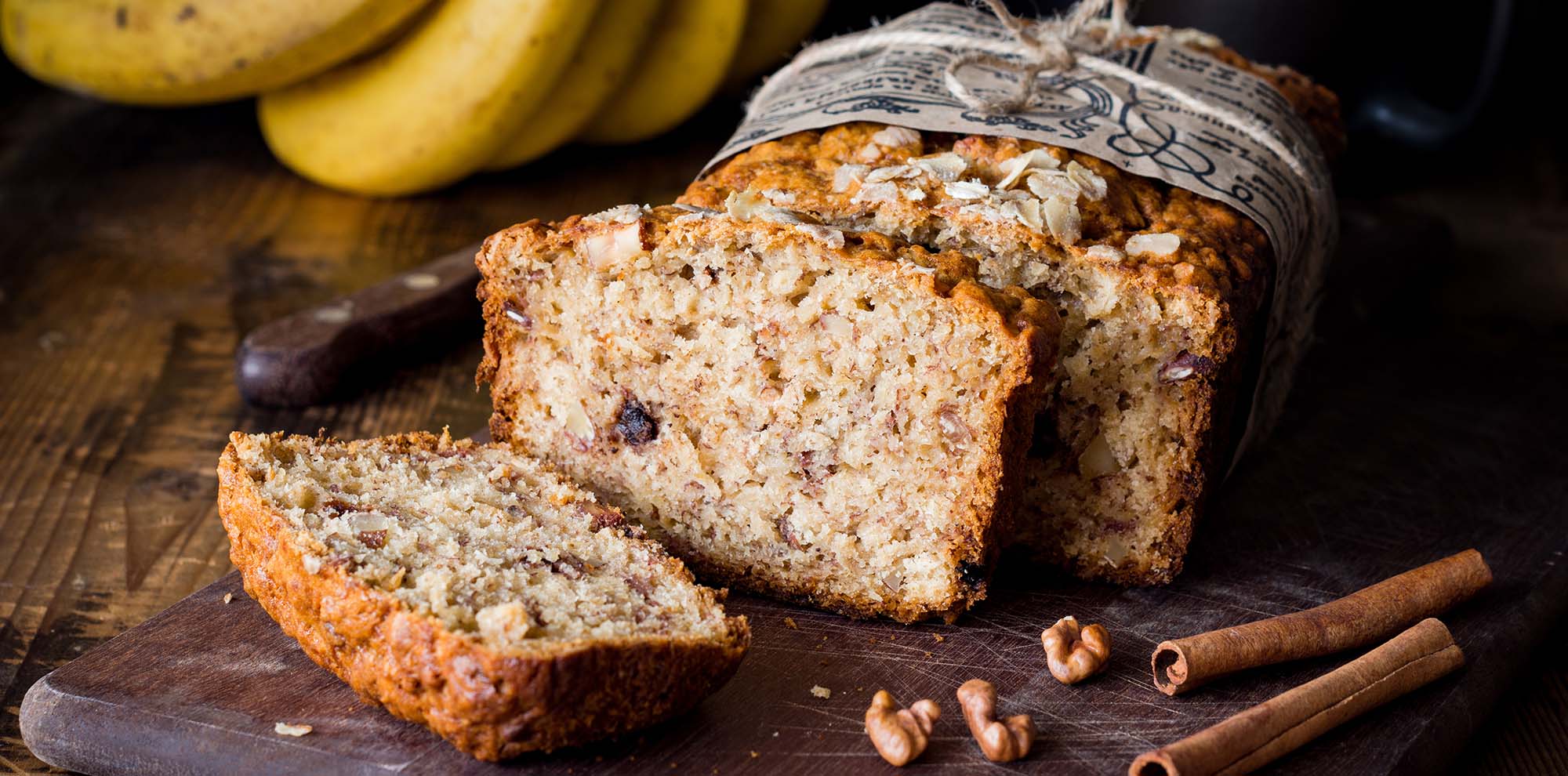 Ingredients
3 large bananas, mashed
80 ml coconut oil, melted
60 ml vegan milk of choice
80 ml maple syrup
1 tsp vanilla extract
110 g chickpea flour
120 g whole wheat flour
2 tsp baking powder
1 tsp ground cinnamon
¼ tsp ground nutmeg
¼ tsp salt
3 tbsp pecans, chopped
4 tbsp vegan dark chocolate chips
Method
Preheat oven to 180 C degrees.
Mix mashed bananas, coconut oil, milk, maple syrup, and vanilla in a large bowl.
Mix chickpea flour, wheat flour, baking powder, cinnamon, nutmeg, and salt in a separate bowl.
Slowly mix dry ingredients into the wet mixture and stir until combined. Add pecans and chocolate chips and stir until combined.
Line a bread pan with parchment paper, pour in the mixture and level it out. Bake for 40 to 45 minutes, or until the loaf is golden on top and a knife inserted in the centre comes out clean.
Remove from oven and cool completely before serving.