Fyffes and FareShare One Million Meals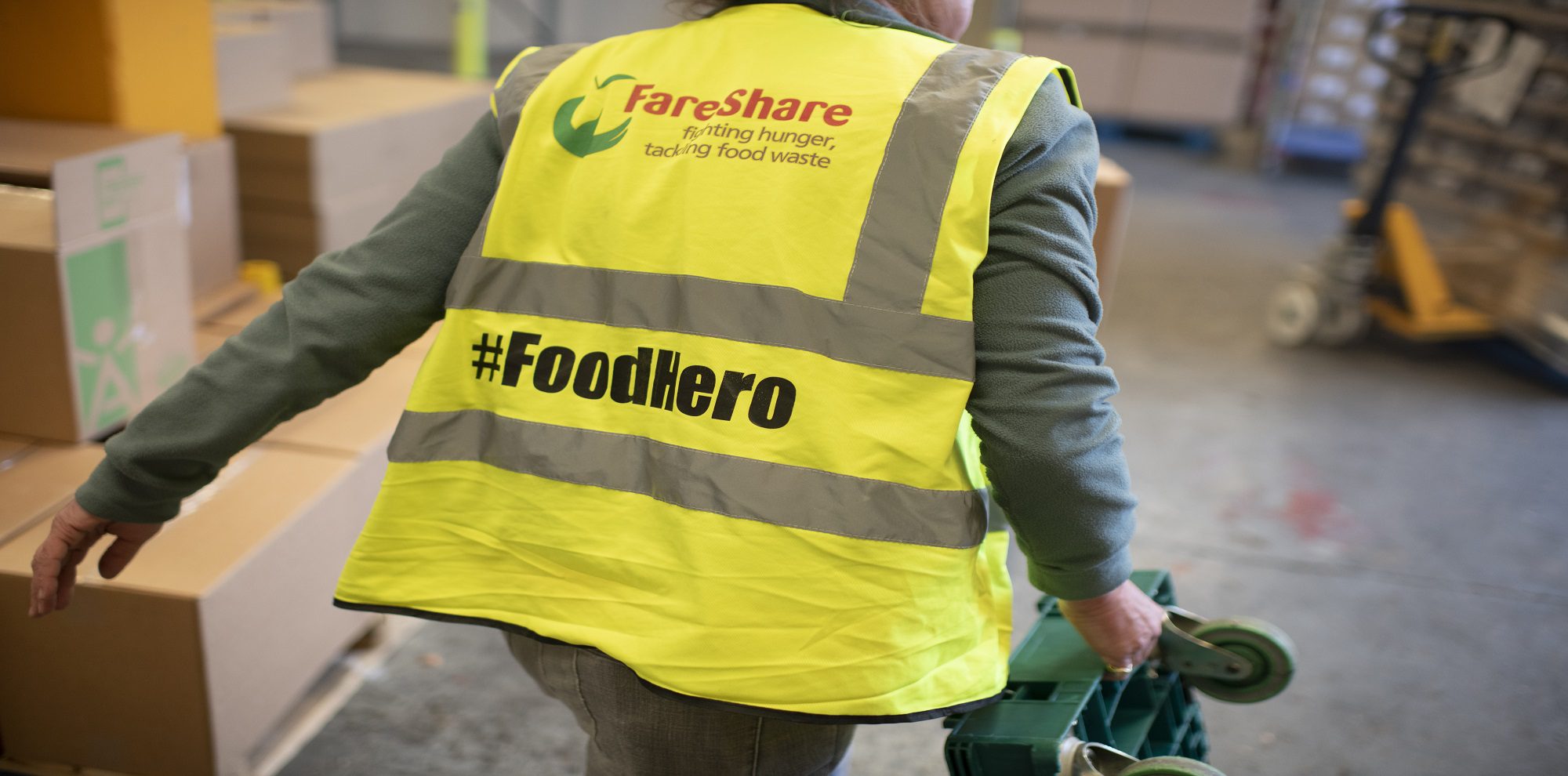 This month, Fyffes is delighted to announce they have diverted the equivalent of one million meals to their food partner FareShare – the UK's largest food redistribution charity. Overall, this means that Fyffes has distributed over 431 tonnes of fresh bananas and pineapples to FareShare since the partnership started in 2013. FareShare then redistributes this food through their network of UK charities which provide meals alongside life changing support services for the most vulnerable in society.
This great achievement contributes towards Fyffes commitment to reducing food loss in its own operations by 80% by 2030, one of their sustainability targets announced in March this year. It also helps Fyffes to meet the Sustainable Development Goal 12.3.
Fyffes initially provided small volumes of surplus bananas to FareShare's warehouses, originally from their ripening centre in Livingston, Scotland. Since November 2020, after recognising the success of reducing loss as well as supporting vulnerable people, Fyffes now also distributes surplus bananas and pineapples to charities from its ripening centres in Coventry, Normanton and Bristol. In 2021 alone Fyffes' products have helped over 2,577 frontline charities and community groups including, 499 community centres, 422 school-based clubs, 267 residential support groups, 794 food provision services and 243 day and drop in centres as well as, advice and training service based organisations.
Fyffes Chief Corporate Affairs Officer Caoimhe Buckley says:
"Huge congratulation to the Fyffes team in the UK and their partner FareShare for this fantastic achievement. As well as tackling food loss, this project has also made a significant contribution to our goal to provide five million meals to people in vulnerable groups by 2025. At Fyffes, we are proud to bring nutritious and tasty products to as many people as possible"
FareShare's CEO Lindsay Boswell said:
"Thank you to Fyffes for providing the equivalent of 1 million meals to FareShare. Having regular access to good quality nutritious food is so important to the frontline charities we support. Our work with Fyffes means that we can get fresh produce onto the plates of the most vulnerable in our society and we thank you for your ongoing support."
FareShare is just one of Fyffes qualified partners which we work alongside to reduce poverty and hunger around the globe to donate surplus food to those in need. These include Philabundance in North America, Global Foodbanking Network in Latin America and FoodCloud in Ireland, to name a few. To read more about our community programmes you can visit their website communities page here: https://www.fyffes.com/sustainability/communities/
About FareShare
FareShare is the UK's largest food redistribution charity, with more than 30 warehouses across the UK. It takes food from the food industry that can't be sold in shops, either because of packaging errors, a short shelf life or overproduction. That food, which is the same as the food you'd eat at home, is then redistributed through a network of 11,000 frontline organisations, across the UK such as homeless hostels, school breakfast clubs, domestic violence refuges, older people's lunch clubs, food banks and hospices. During the pandemic, FareShare more than doubled its work, providing the equivalent of nearly 132 million meals between April 2020 and March 2021 – that's 4 meals every second.
About Fyffes
For over 130 years Fyffes has brought a choice of tropical produce to countless millions around the world. We achieve the highest quality by nurturing relationships with our growers, supporting our employees, and diligently serving each link in the chain: production, procurement, shipping, ripening, distribution, and marketing.
This approach has earned Fyffes leadership across multiple markets; today we are the largest importer of Fairtrade certified bananas in the world. We are also one of the largest banana and pineapple importers in Europe and the biggest melon importer in North America. We became part of the Sumitomo Corporation in 2017, advancing our industry leadership in many exciting ways.
Contact Information
Sam Power
​Email: spower@fyffes.com