2-Ingredient Air Fryer Scones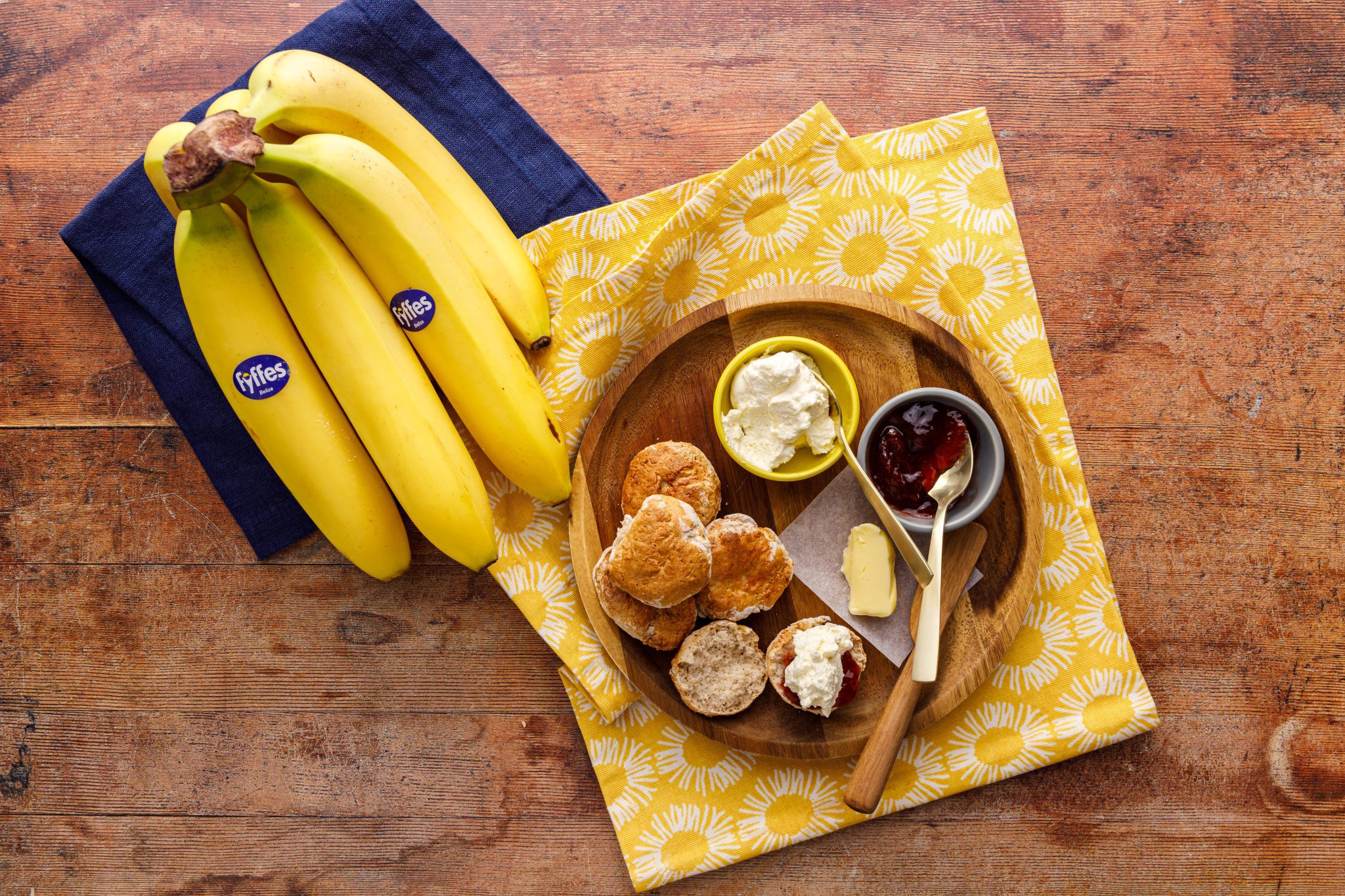 Ingredients
1 very ripe banana
75g self-raising flour
Method
Use a stick blender to purée the banana until completely smooth in a small bowl.
Add the flour and mix with a spoon until it's mostly mixed to form a shaggy dough.
Turn out onto a clean surface dusted with flour and lightly knead to form a mostly smooth dough.
Flatten into a thick disc about 2-3cm in height, then use a floured round pastry cutter to stamp out your scones.
Bring together the remaining dough and shape into a scone.
Arrange unbaked scones in the air fryer's basket then brush the tops with milk (optional) for a glazed top. Otherwise leave as is.
Air fry at 185°C until golden and cooked through, 6-8 minutes.
Enjoy still warm with your favourite scone toppings.