Grilled Salmon with Pineapple Salsa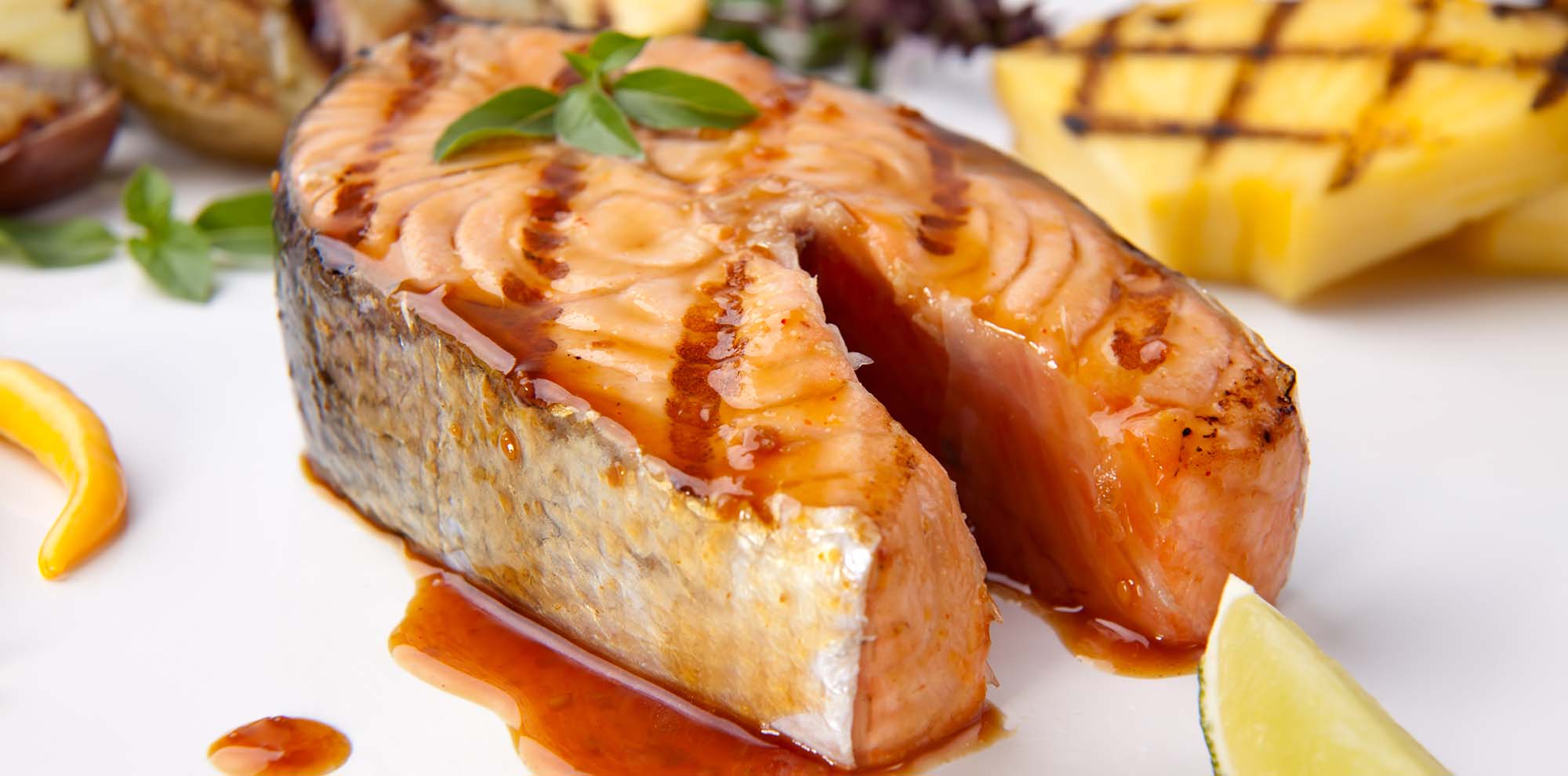 Ingredients
240 g chopped pineapple
Juice of 3 limes, divided
4 skin-on salmon fillets
1/4 red onion, chopped
Freshly ground black pepper
A pinch of salt
2 tbsp extra-virgin olive oil
1 tsp honey
Method
To make the sauce whisk together the juice of 2 limes, olive oil and honey in a large bowl.
Heat your grill to high. Brush the salmon with honey-lime sauce, and grill until cooked through, 5 to 6 minutes per side.
To make pineapple salsa add pineapple, onion, remaining lime juice and coriander to a bowl and season with salt and pepper.
Serve salmon warm with salsa.