Avocado Banana Cacao Mousse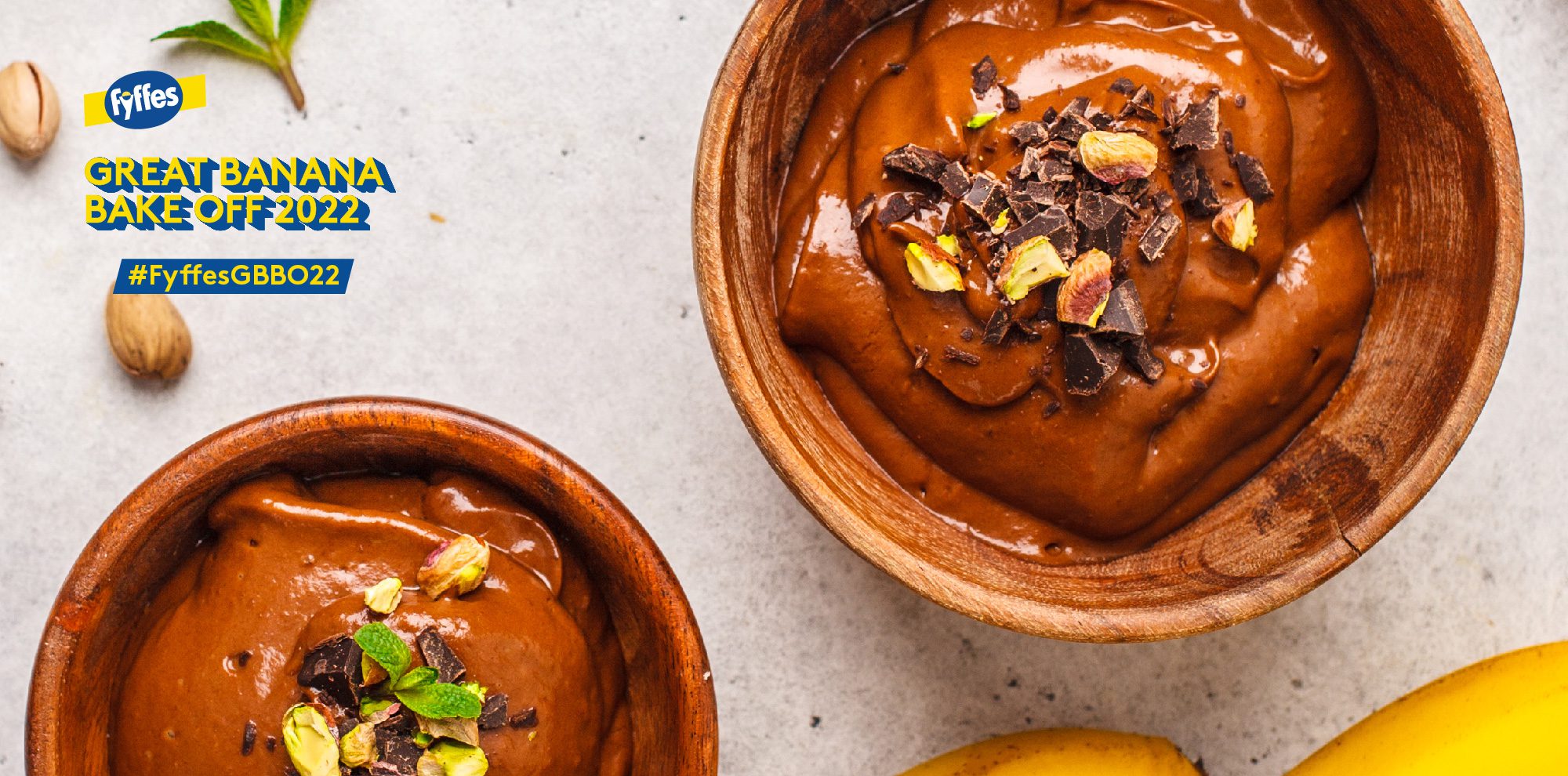 Simply delicious, try yours.
To find out how you can enter the Fyffes Great Banana Bake Off 2022 search for #FyffesGBBO22 on Facebook or Instagram.
Ingredients
1 Fyffes banana, peeled and sliced
2 ripe avocados, peeled and sliced
4 tbsp of raw cacao powder or nibs
60 ml coconut or almond milk
2 tbsp honey or a few Stevia drops if vegan
1 tsp vanilla
Method
Place all ingredients in a blender and pulse until smooth. Adjust milk for a thicker or thinner consistency. Refrigerate to allow to further set and then serve.