Banana Bread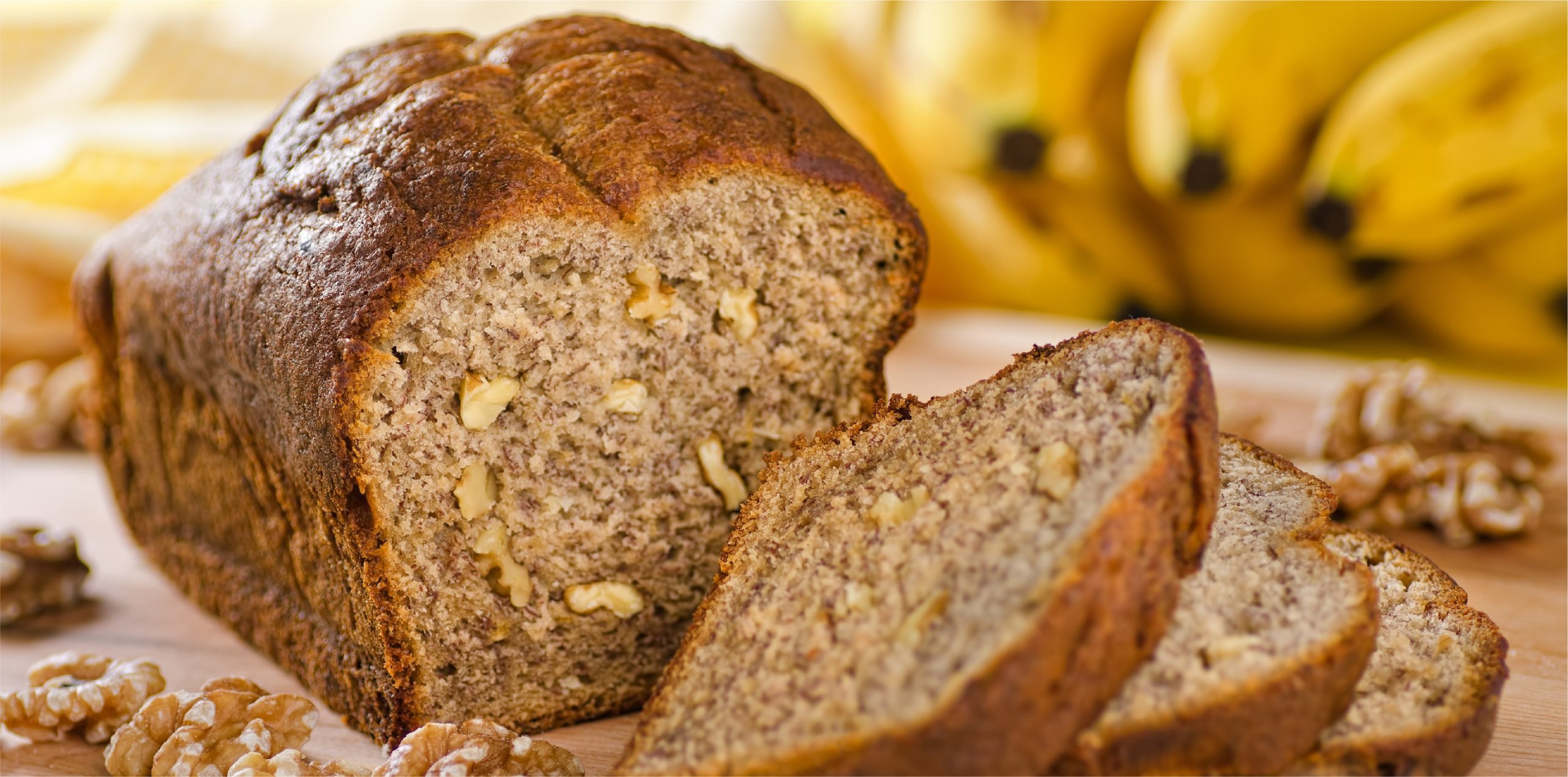 A classic and family favourite! The best recipe to use up ripe bananas, low in fat but extremely delicious.
Ingredients
150 g (5⅓ oz) plain flour
1 teaspoon bicarbonate of soda
½ teaspoon table salt
2 large eggs, at room temperature
½ teaspoon vanilla extract
113 g (4 oz) unsalted butter, at room temperature, plus more for preparing the tin
200 g (7 oz) caster sugar
3 very ripe bananas, peeled, and mashed with a fork
50 g (1¾ oz) toasted walnut pieces, roughly chopped
Method
Sift the flour, bicarbonate of soda, and salt into a medium bowl, set aside. Whisk the eggs and vanilla together in a liquid measuring cup with a spout, set aside. Lightly brush a 9 by 5 by 3-inch loaf tin with butter. Preheat the oven to 175° C ( 350° F).
In a stand mixer fitted with the paddle attachment or with an electric hand-held mixer, cream the butter and sugar until light and fluffy. Gradually pour the egg mixture into the butter while mixing until incorporated. Add the bananas (the mixture will appear to be curdled, so don't worry), and remove the bowl from the mixer.
With a rubber spatula, mix in the flour mixture until just incorporated. Fold in the nuts and transfer the batter to the prepared pan. Bake for 55 minutes or until a toothpick inserted into the center of the bread comes out clean. Cool the bread in the pan on a wire rack for 5 minutes. Turn the bread out of the pan and let cool completely on the rack. Wrap in cling film. The banana bread is best if served the next day.