Banana Egg Pancakes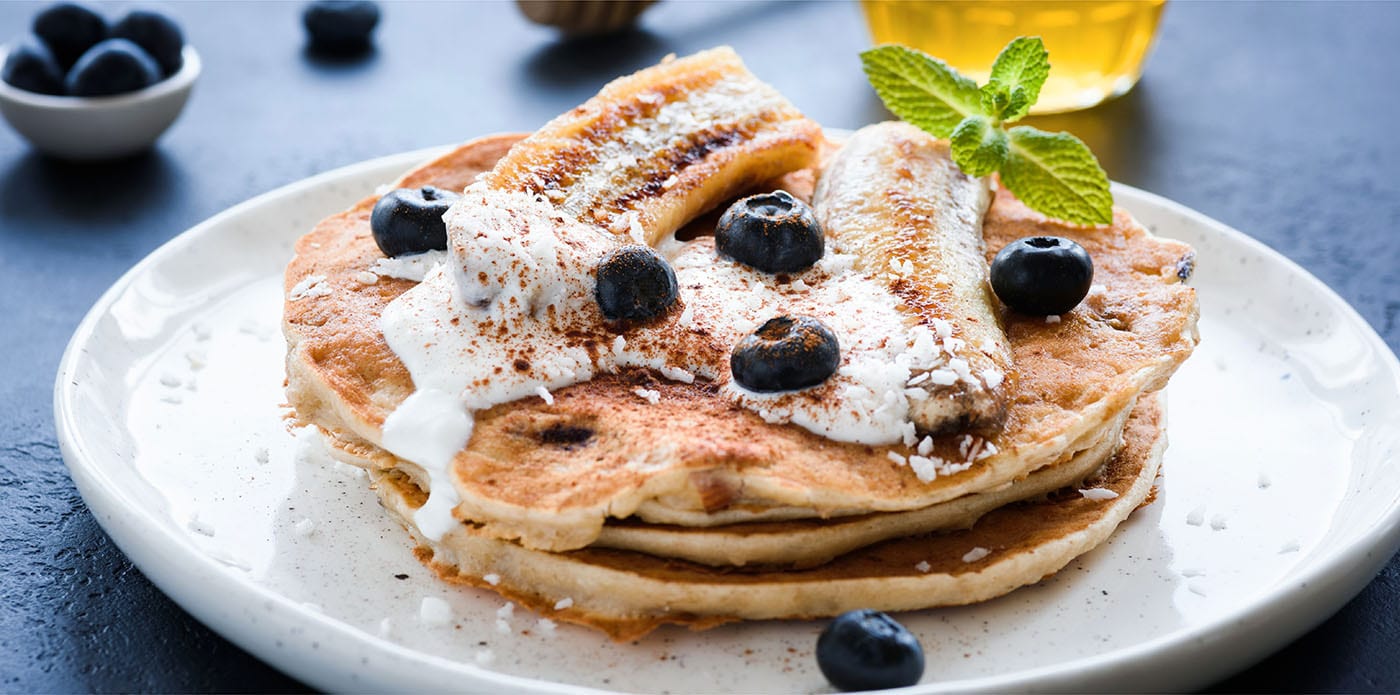 Ingredients
1 ripe Fyffes banana, with spots on the skin
2 whole eggs
1/2 teaspoon baking powder (optional; to help with fluffiness)
OPTIONAL THICKENERS: 2.5 tablespoons coconut flour or 2 tablespoons almond butter
Method
Use a fork to mash the banana until relatively smooth. (It's okay if there are a few small clumps.)
Add the mashed banana to a bowl with 2 eggs and ½ teaspoon of baking powder. Mix well with a fork or small whisk, until you can't see clumps of baking powder anymore.
Pour the batter into a lightly greased skillet (you can use spray oil or butter) using roughly 3 tablespoons of batter at a time. This amount keeps them easy enough to flip. Cook on low heat for about 3-4 minutes per side. The first pancake usually takes the longest to cook, and then they cook faster after that. You should get about 6 pancakes total for 1 batch.
Serve these pancakes with extra sliced banana on top, and a drizzle of maple syrup, if desired.
FOR THICKER PANCAKES: Add in 2 ½ tablespoons of coconut flour, OR 2 tablespoons of almond butter, when mixing together the banana egg pancake batter, then cook as directed above.