Banana Frankenmuffins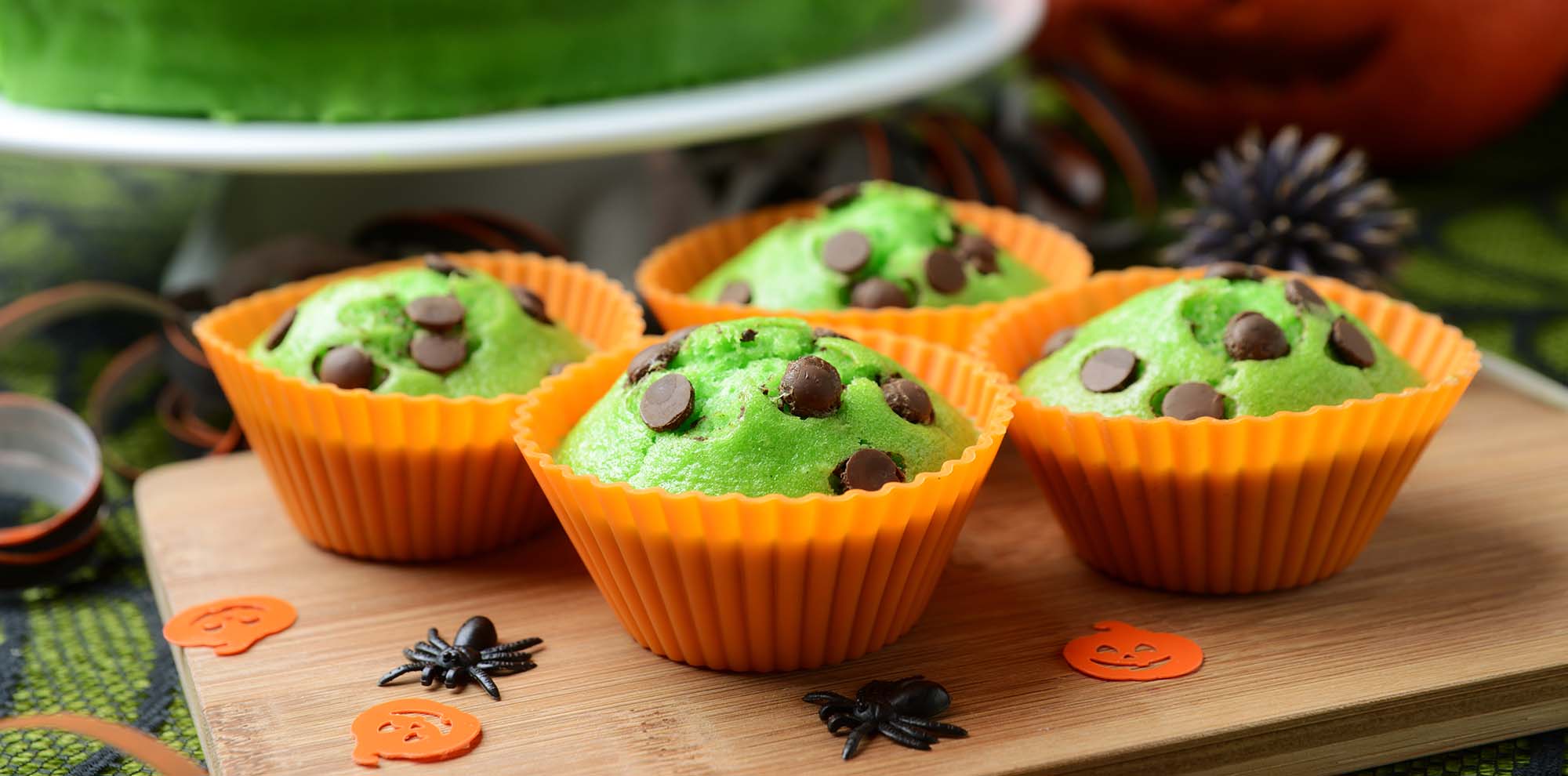 Ingredients
1 large Fyffes banana, cut into chunks
140 g all-purpose flour
140 g whole-wheat flour
150 g sugar
2 tsp baking powder
1/2 tsp baking soda
1/2 tsp salt
1 1/2 tsp ground cinnamon
60 ml rapeseed oil
180 ml regular or low-fat milk
250 g fresh baby spinach
2 tsp vanilla extract
Method
Preheat the oven to 180 C degrees. Line 16 wells in two standard-size muffin pan with Halloween themed paper liners, or grease them with cooking oil spray.
Mix the all-purpose and whole-wheat flours, sugar, baking powder, baking soda, salt and cinnamon in a mixing bowl.
Combine the oil, milk and spinach in a blender; puree until smooth, then add the banana and the vanilla extract. Puree until smooth (and green). Pour into the flour mixture and stir until well mixed.
Pour some of the mixture into a large measuring cup and fill each muffin well two-thirds full. Bake for about 22 minutes or until a toothpick inserted in the centre of each muffin comes out clean.
Cool for at least 15 minutes before serving or storing.