Banana Protein Balls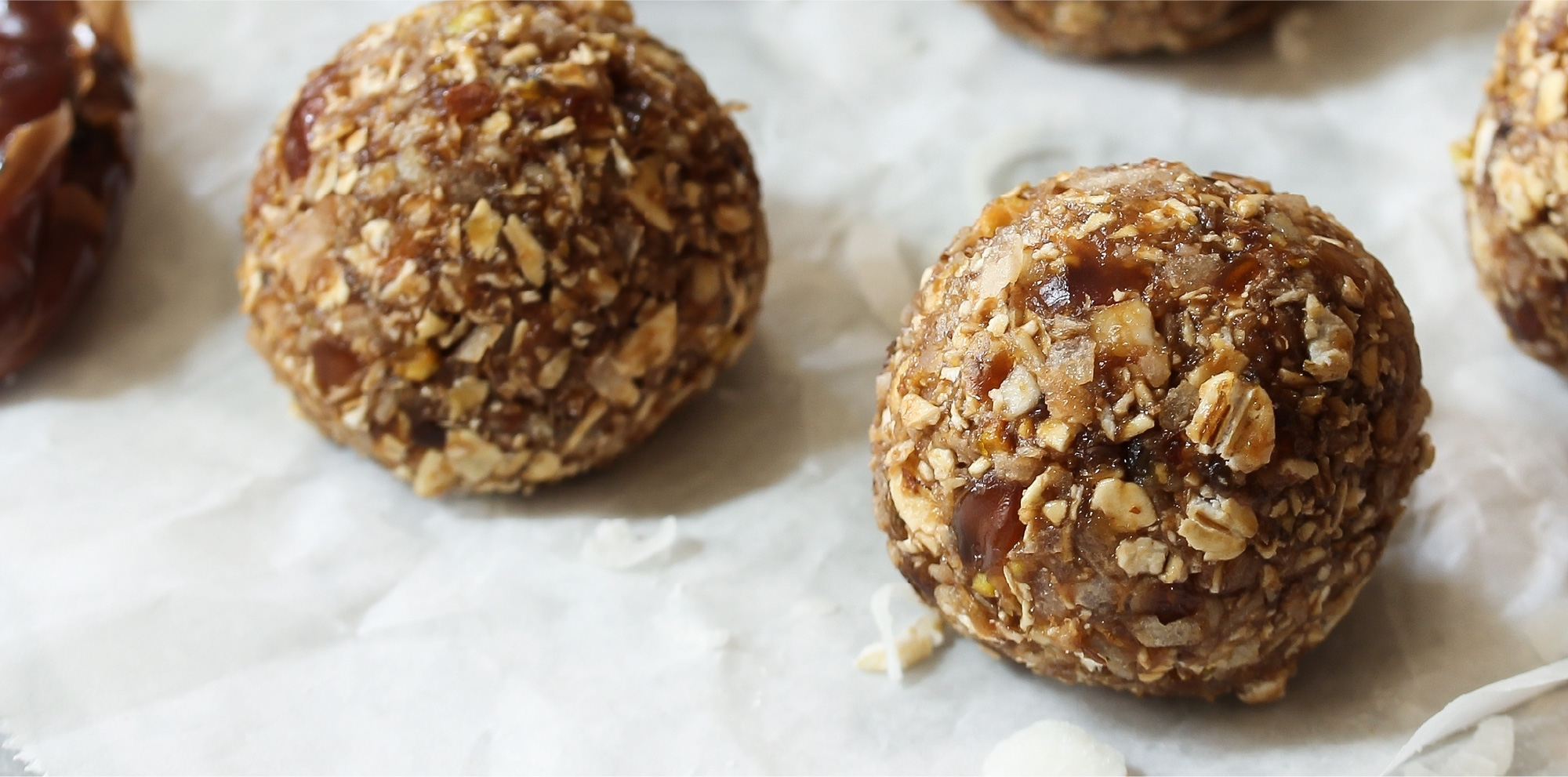 Ingredients
Banana
Oats
Peanut butter
Dark chocolate chips
Cinnamon
Chia seeds
Honey
Vanilla protein powder
Method
Start by peeling the bananas and mashing them, using the backside of a fork is helpful here.
Add the remaining ingredients into the bowl and stir everything together.
Start rolling the balls together once everything is combined. Use your hands or a cookie scoop to roll the balls.
The size should be about two tablespoons or 1-inch balls. If you roll them bigger, they won't stay together as well.
Tip: Rub a very small amount of coconut oil on your hands or the cookie scoop. This helps keep your hands clean from the sticky mess and creates perfectly round protein balls.
Line a large plate or small baking tray with parchment paper, this will help the balls from getting stuck to the plate.
Put them in the refrigerator and let chill for at least two hours, then enjoy!