BBQ Chicken and Pineapple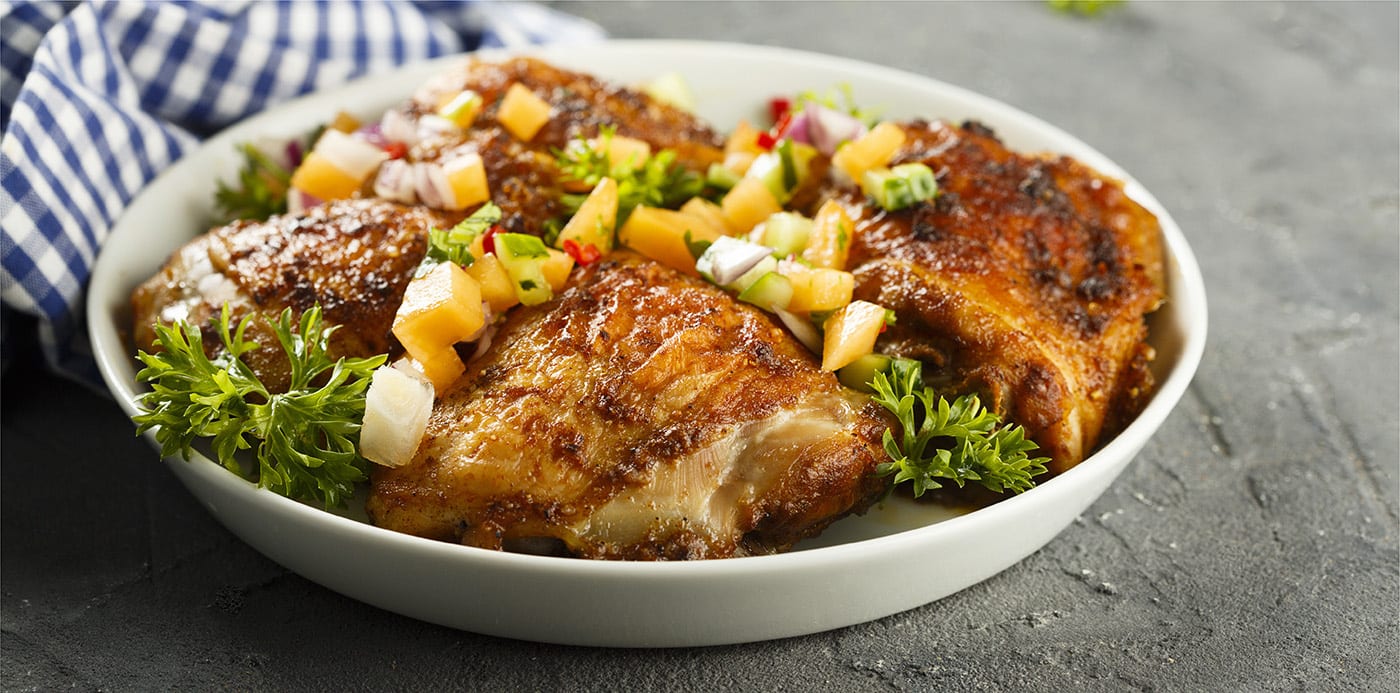 Ingredients
4 thin boneless skinless chicken breasts
2 tsp olive oil
1 Tbsp Lemon Pepper seasoning or any other seasoning
128g Fyffes pineapple diced
128g cucumber diced and peeled
32g red onion minced
32g coriander chopped
The juice of 1 lime
Salt and pepper to taste
Method
Heat a BBQ grill over medium-high heat. Drizzle the olive oil over the chicken breasts and season generously with salt and pepper, lemon pepper or seasoning of choice.
BBQ on each side until cooked through.
While the chicken is cooking, combine the cucumber, pineapple, red onion and coriander in a bowl. Stir in the lime juice and salt to taste.
Spoon the salsa over the chicken and serve.