Chocolate Smoothie Bowl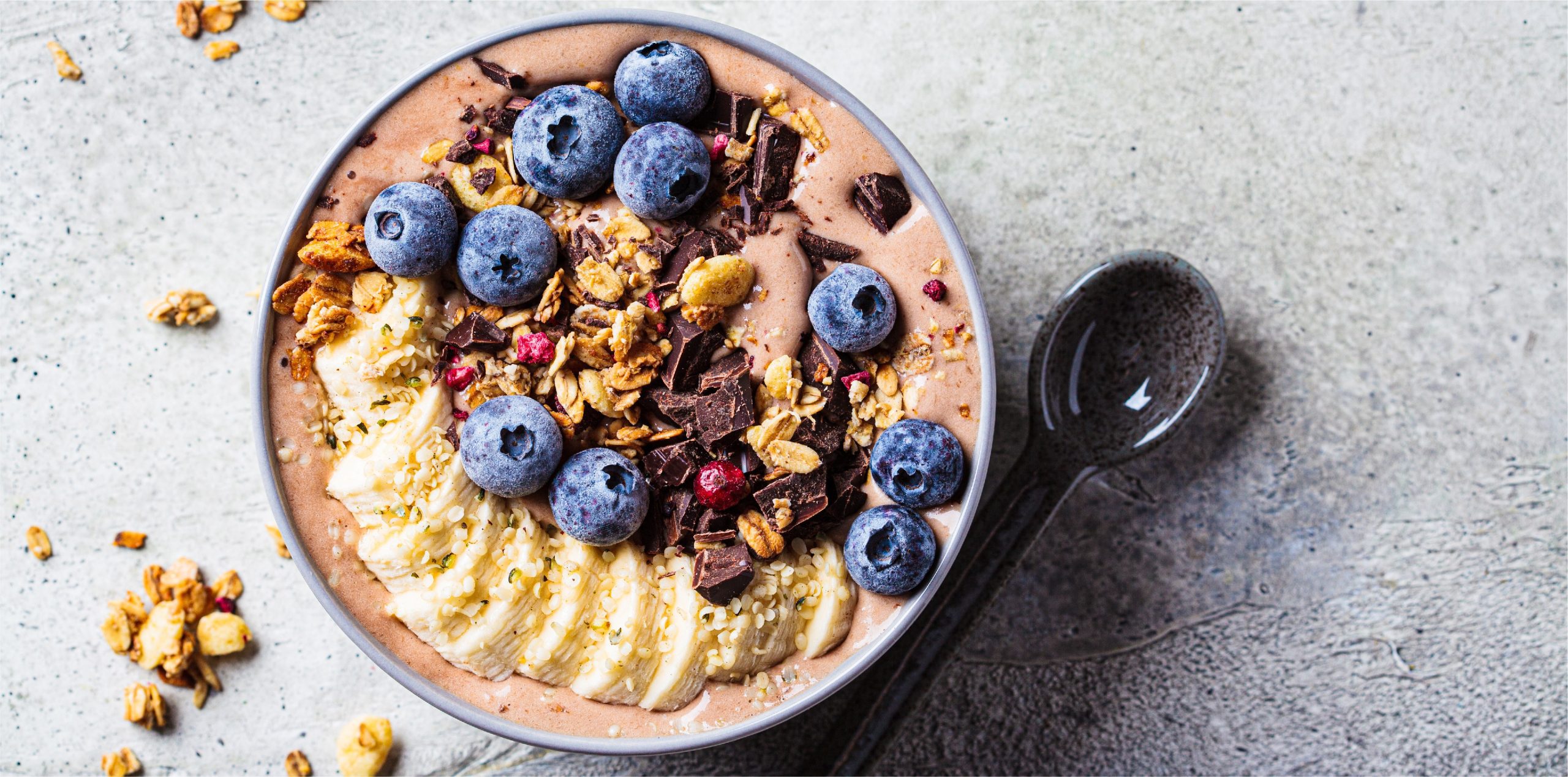 Ingredients
1 cup milk use any milk of choice
2-3 teaspoons maple syrup or honey
1 tablespoon cocoa powder
1/4-1/2 cup ice cubes
2 small bananas frozen
sliced banana ▢Great Grains® cereal ▢▢
Granola of your choice
chocolate chips
coconut flakes
optional topping of chia seeds and healthy nuts
2 cups oats
1 tbsp peanut butter
Method
To a blender add bananas, milk, oats, cocoa powder, honey and peanut butter.
Blend till everything is well combined. Adjust consistency accordingly. For a thicker smoothie, add less ice cubes.
Pour smoothie into a bowl and top with sliced banana, chocolate chips, granola and coconut flakes, and whatever else you enjoy as healthy toppings.