Fyffes Tropical Nachos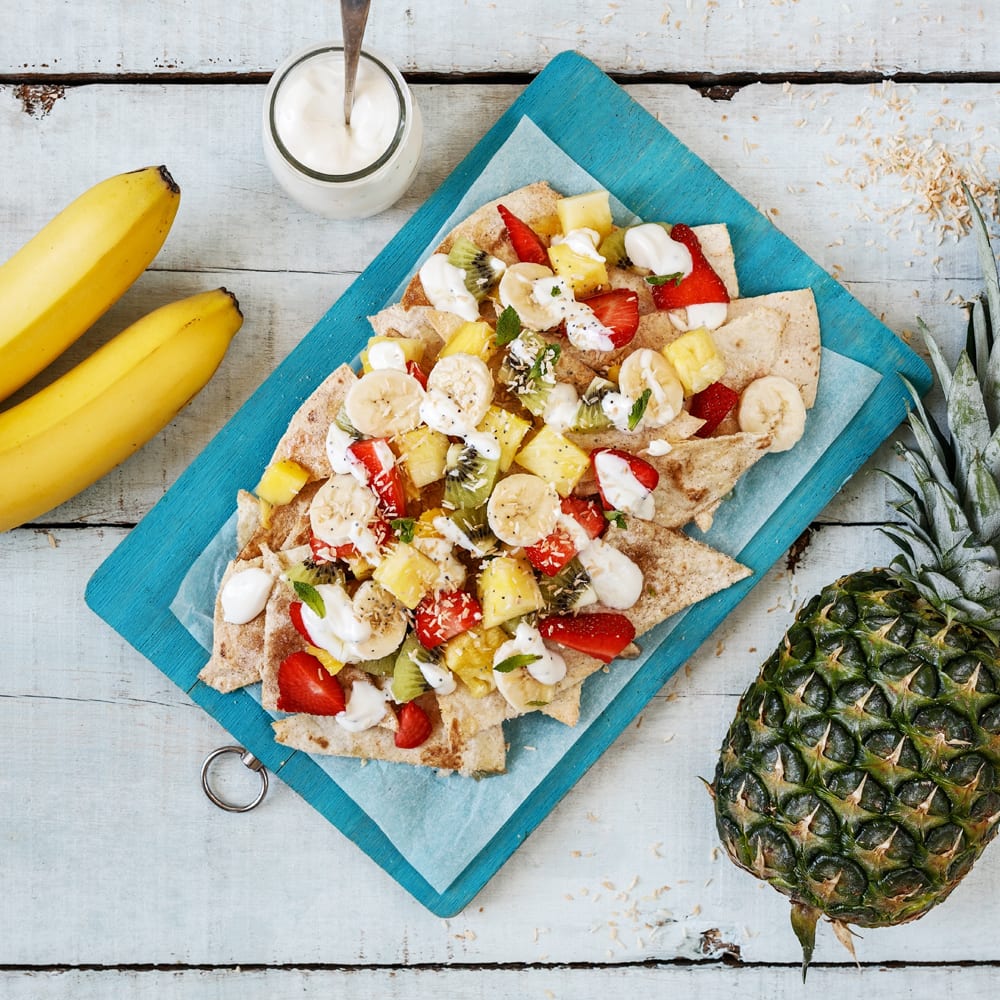 Ingredients
4 tortilla wraps, sliced into wedges
40ml vegetable oil (2 tablespoons)
2 tbsp caster sugar
¼ tsp cinnamon
¼ tsp salt
120ml natural Greek yoghurt (1/2 cup)
Juice of 1 lime
½ tsp vanilla extract
1 tsp honey
1 tsp poppy seeds
***For the topping:
1 Fyffes banana, chopped into small pieces
½ Fyffes pineapple, chopped into small pieces
½ mango, chopped into small pieces
1 kiwi, chopped into small pieces
80g strawberries, chopped into small pieces (1/2 cup)
4 tbsp shredded coconut, toasted
2 tbsp fresh mint, finely chopped
Method
Preheat the oven to 200˚C/180˚C fan/gas mark 6 (400°F) . Arrange the tortilla wedges in an even layer on a baking tray. Brush lightly with the oil.
Stir together the sugar, cinnamon and salt. Sprinkle evenly over the tortilla wedges and bake for 10 minutes until golden brown.
Whisk the yoghurt, lime juice, vanilla, honey and poppy seeds until smooth.
Combine the fruit in a bowl and toss gently to mix well.
Arrange the tortillas on a serving platter and top with the fruit. Drizzle over the yoghurt sauce and sprinkle with the coconut and mint to serve.