Fyffes Pineapple and Halloumi Canapés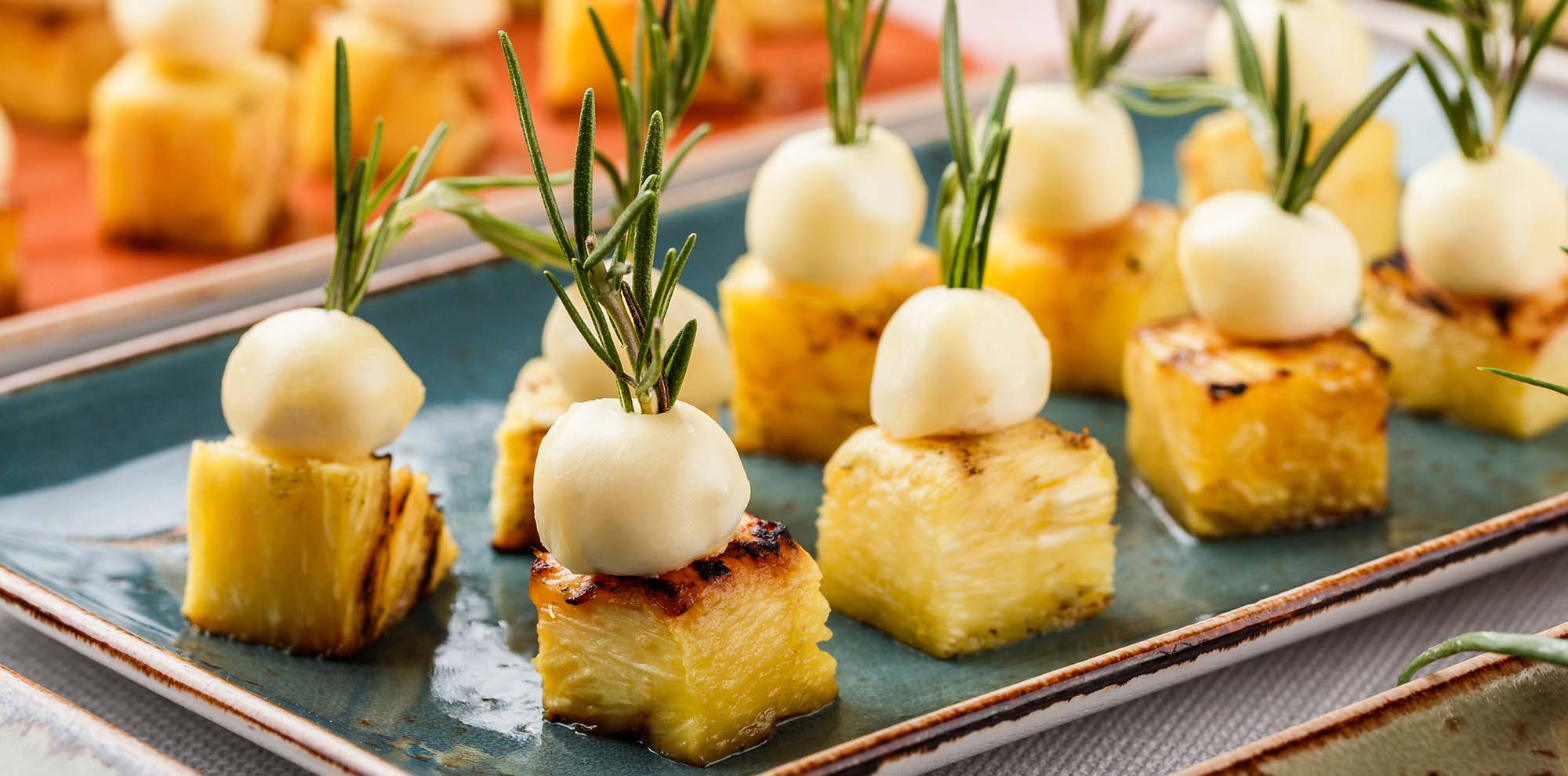 Ingredients
500g fresh pineapple pieces
250g halloumi
25g toasted sesame seeds
1 bunch mint leaves
Method
Heat oven to 180C. Chop the pineapple into chunks and put it in a roasting tin. Bake for 35-40 mins until golden then set aside.
Chop the mint leaves and mix with the sesame seeds and set aside.
Cut the halloumi into cubes and char on all sides in a frying pan.
Mix the pineapple in the mint and sesame mixture, then thread onto cocktail sticks with a piece of halloumi.