Chunky Monkey Baked Oats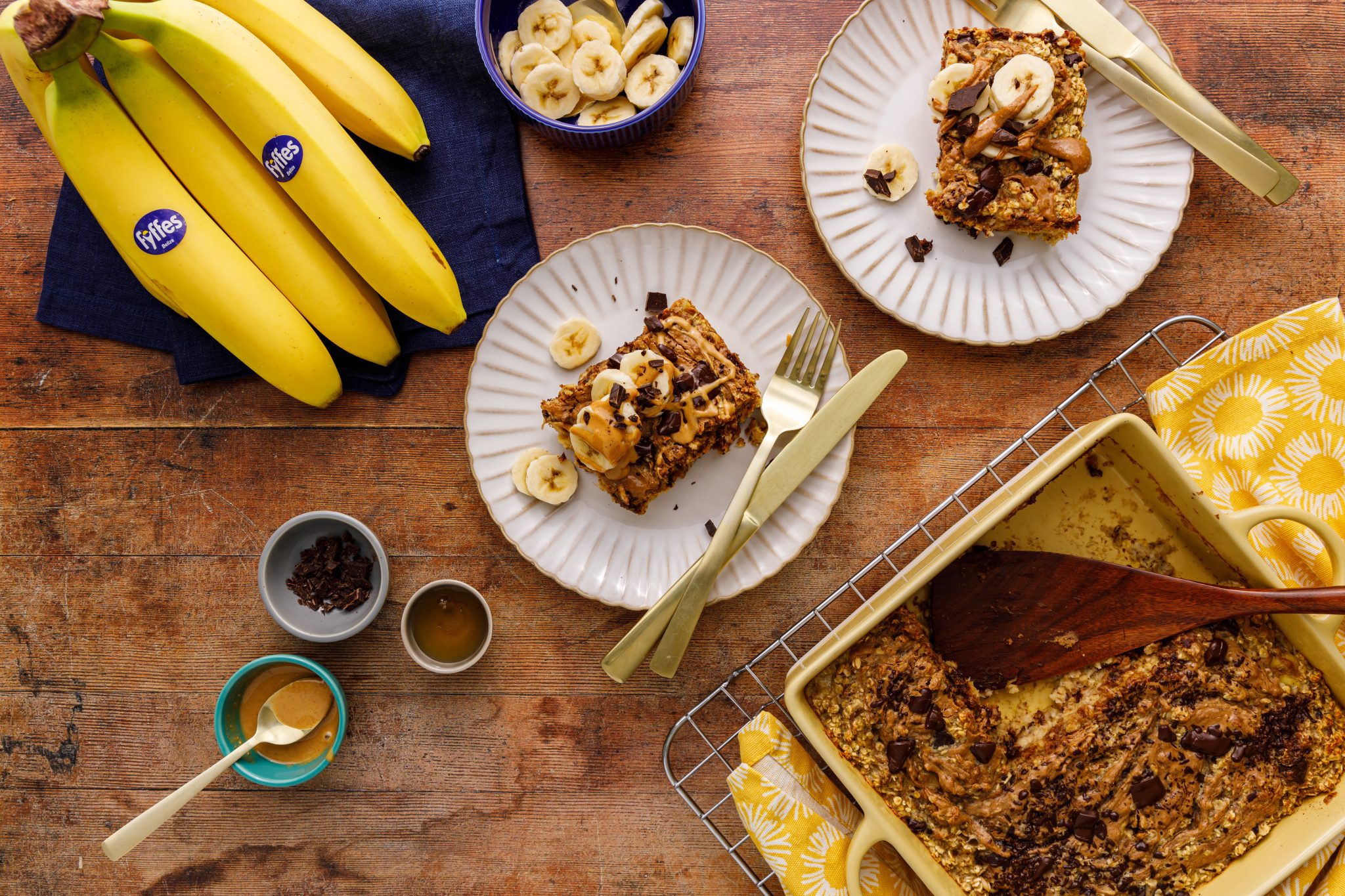 Ingredients
3 very ripe bananas
3 large eggs
250ml milk
2 tbsp honey
1 tsp vanilla extract
240g porridge oats (6 scoops)
50g dark chocolate, roughly chopped
3 tbsp ground flax (optional)
Pinch of salt
6 tbsp peanut butter, warmed
To serve: 1 banana, sliced Honey, to drizzle Warmed peanut butter, to drizzle Dark chocolate, roughly chopped
Method
Pre-heat oven to 1 9 0°C / 1 7 0°C fan and grease a square casserole dish with butter or oil.
In a bowl, mix together the wet ingredients, then add the oats, ¾ of the dark chocolate, ground flax (if using) and salt. Stir well to combine.
Transfer mixture to the prepared baking dish then drizzle over the peanut butter. Use the back of a knife to lightly swirl it through the mixture. Sprinkle over the remaining chocolate.
Bake in the pre-heated oven until set in the middle and a sharp knife comes out without any uncooked mixture on it, about 25-30 minutes.
Leave to cool for about 5-10 minutes then cut into 6 portions. Serve each portion with sliced banana, a drizzle of honey and peanut butter, and a little sprinkle of dark chocolate.