Fyffes Banana and Peanut Butter Acai Bowl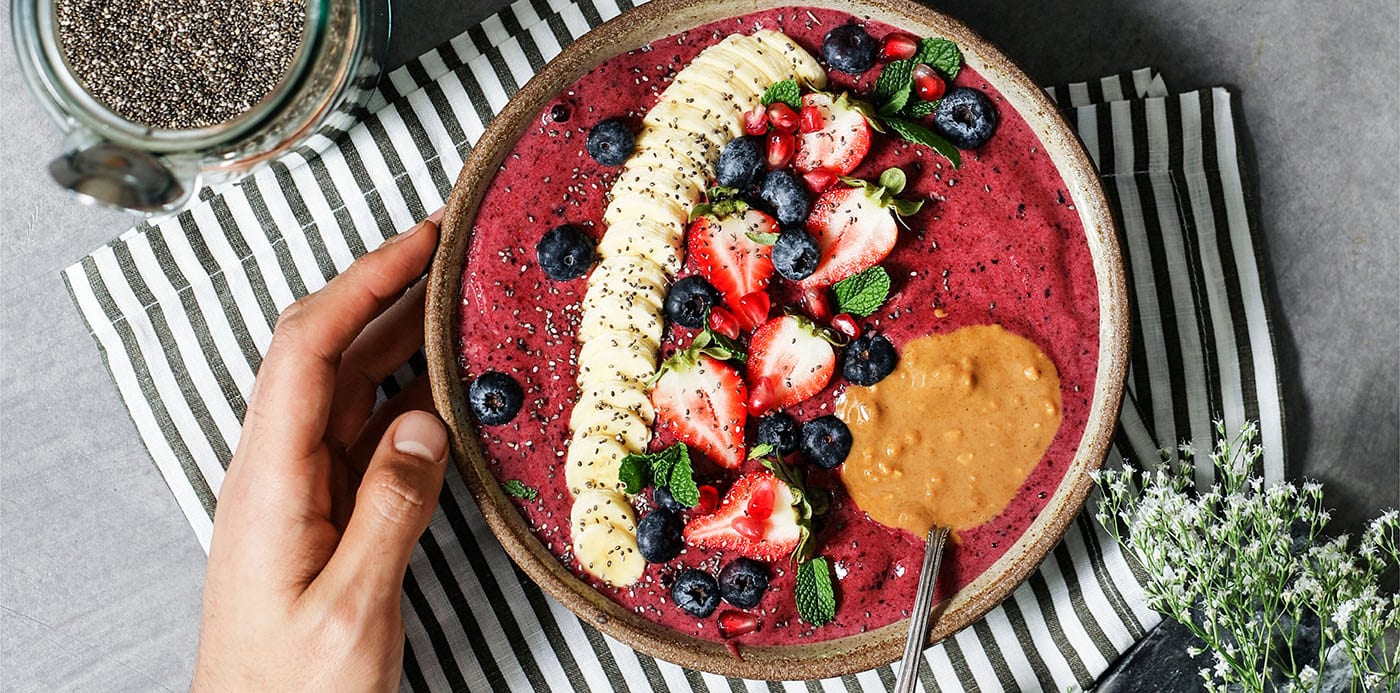 Ingredients
1 small frozen Fyffes banana
1 package frozen acai berry packet, 100 grams
2 tablespoons peanut butter
240 ml chocolate almond milk
140 grams frozen strawberries
TOPPINGS
1 tablespoon honey
A handful of vanilla almond granola, or a similar store-bought or homemade granola
1/2 of 1 banana, very thinly sliced
1 tablespoon chia seeds
1 tablespoon chopped dark chocolate or cacao nibs
1-2 tablespoons coconut
Method
Prepare ahead of time: Everything needs to be frozen ahead of time. This is what gives the bowl its signature thickness and allows for optimal topping!
The acai puree packs are purchased frozen.
Fyffes bananas need to be prepared ahead of time also, so make sure to freeze your banana at least a few hours before making the Acai Bowl.
The consistency of Acai Bowls is key: The more frozen your ingredients are, the thicker your bowl will be.
Avoid letting the fruit sit out of the freezer for long before making your bowl.