Fyffes Banana Chia Biscuits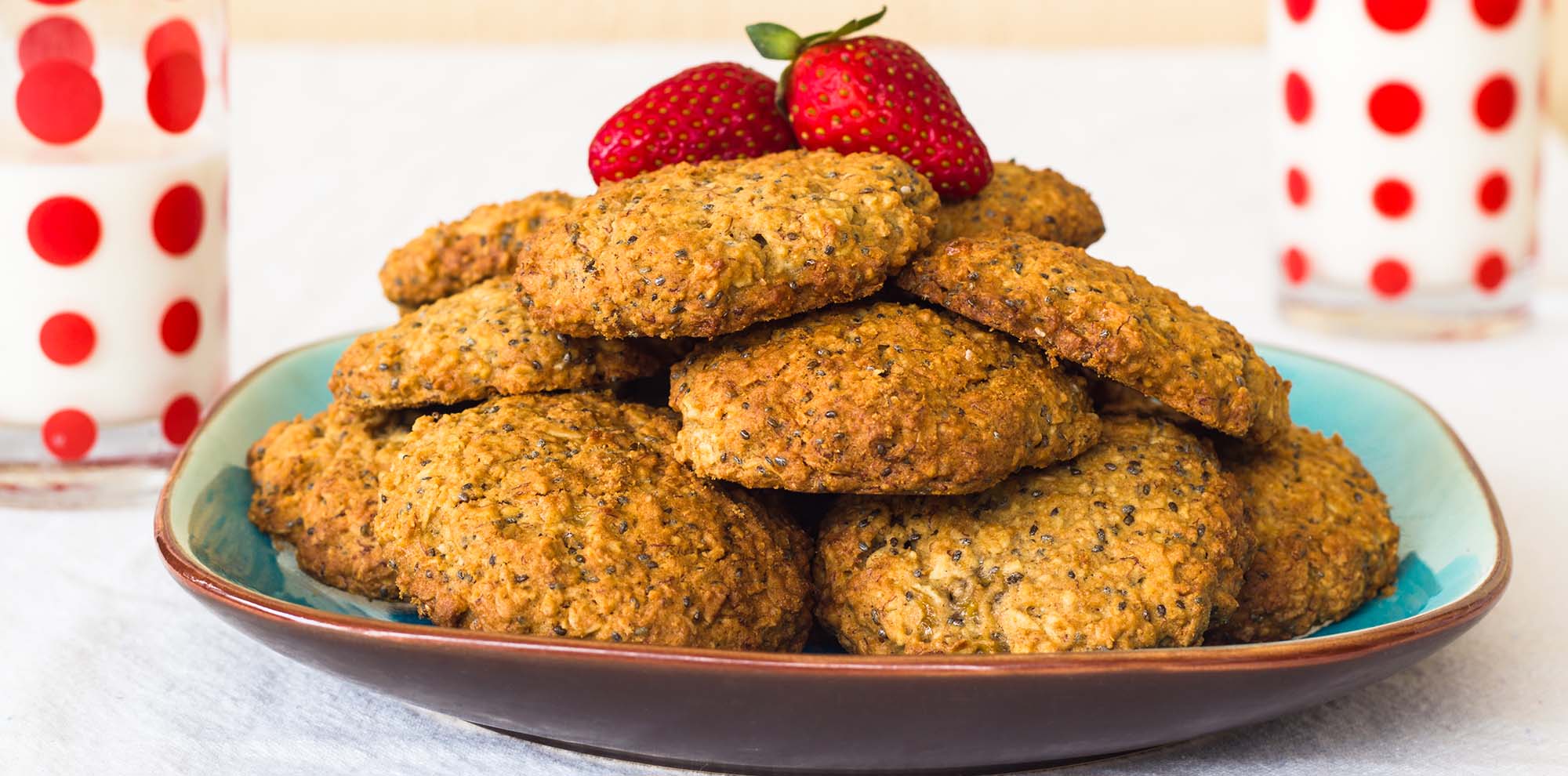 Ingredients
2 ripe Fyffes bananas, mashed
1 1/2 tbsp chia seeds
60 ml unsweetened vanilla almond milk
80 g old fashioned rolled oats
25 g unsweetened shredded coconut
40 g chopped medjool dates
40 g dark chocolate chunks, carob chips or cacao nibs (dairy-free, if needed)
1 tbsp creamy almond butter
large pinch of cinnamon
Method
Preheat oven to 180°C
Stir together the chia seeds and almond milk and let sit for about 10 minutes, or until the chia seeds have created a nice gel-like consistency.
Pour the chia seed gel into a medium-sized bowl and mix in the mashed bananas, oats, coconut, almond butter and cinnamon until well combined.
Gently stir in the dates and chocolate chunks.
Scoop out dough (about 1-2 tablespoons worth) onto a baking sheet. You should get about 15 biscuits.
Place in oven and bake for 17-20 minutes, or until the bottom of the biscuits have browned a tiny bit.
Remove from oven, let cool and enjoy.