Fyffes Bananas grilled in a honey curry sauce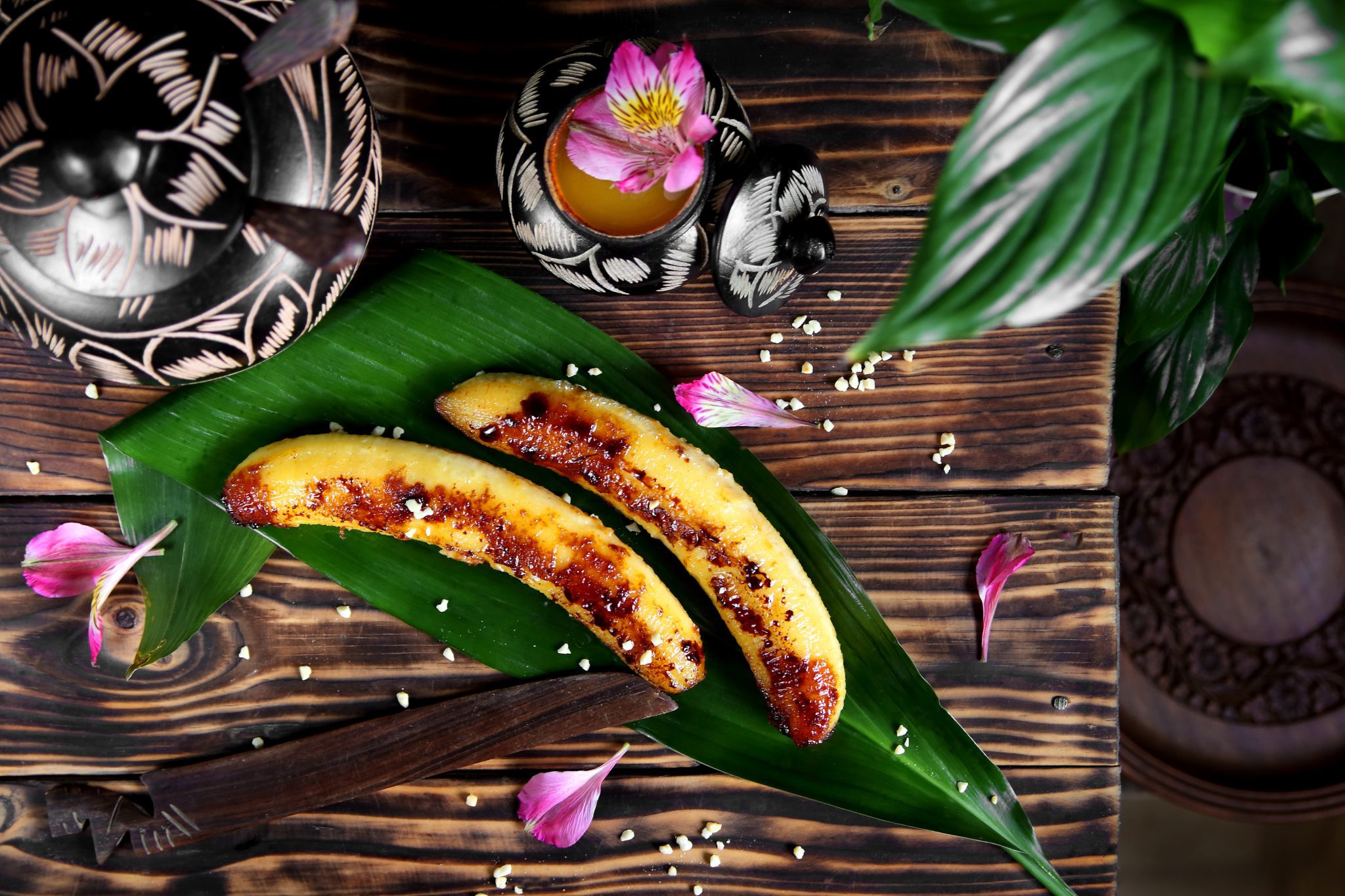 Ingredients
4 Yellow Fyffes bananas, ripe but without brown spots
For the sauce: 16 tbsp Curry sauce, 16 tbsp Honey, 16 tbsp Lime juice
Method
Bring charcoal or gas grill to medium heat. Grill the unpeeled Fyffes bananas over direct heat (covered) for about 5 to 6 minutes or until the entire shell is dark.
Slice the banana peel lengthwise and pour in as much sauce as possible. Cover it and grill it again for another 1 to 2 minutes.
Carefully transfer the banana onto a plate (Caution: hot and soft!) Serve it hot,spoon it straight out of the skin! Goes well with a scoop of vanilla ice cream.
Preparation of the Honey Curry sauce: Combine all ingredients in a small glass bowl, mix well to form a smooth sauce - done!