Fyffes BBQ Pineapple Sundaes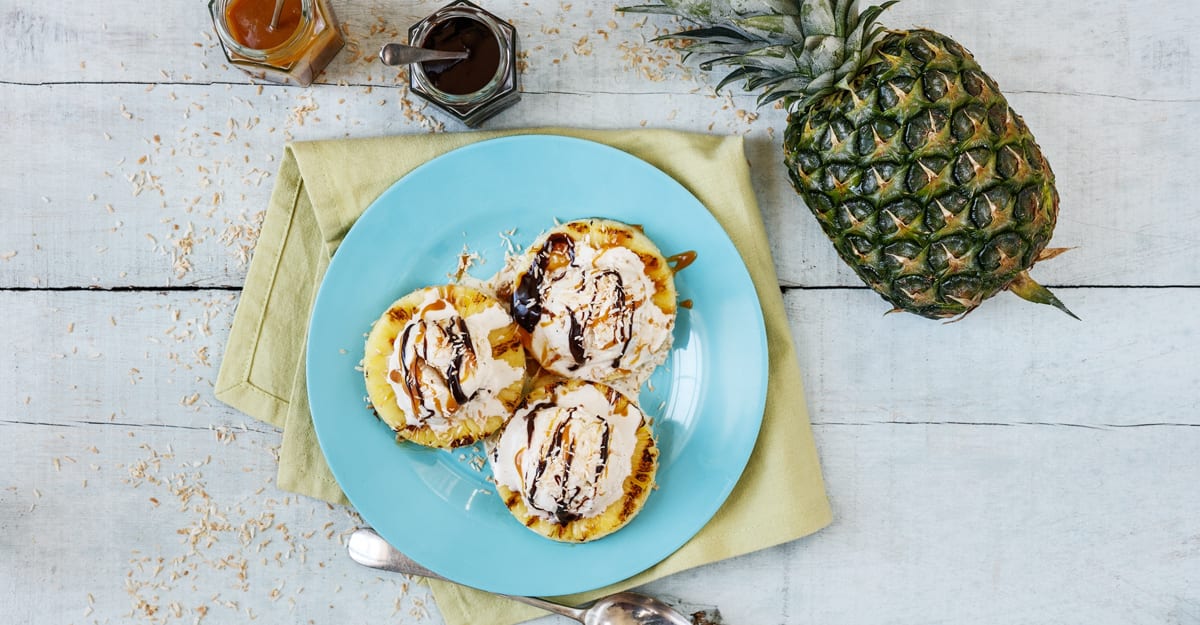 Ingredients
6 tbsp shredded coconut
Vegetable oil, for brushing
4 thick slices of fresh Fyffes pineapple
4 scoops of vanilla ice cream
Salted caramel sauce, for drizzling
Chocolate dessert sauce, for drizzling
Method
Preheat the oven to 160˚C/140˚C fan/gas mark 3 (320°F) and spread the coconut in an even layer across a baking tray. Bake for 5-8 minutes, tossing halfway through, until just golden brown.
Heat a grill pan or barbecue to a medium-high heat and brush with a bit of vegetable oil.
Grill the pineapple slices for about one minute per side until charred.
Add to serving plates and top with a scoop of vanilla ice cream. Drizzle with the salted caramel and chocolate sauces, then top with coconut. Serve the sundaes immediately.