Fyffes Pineapple grilled in a honey curry sauce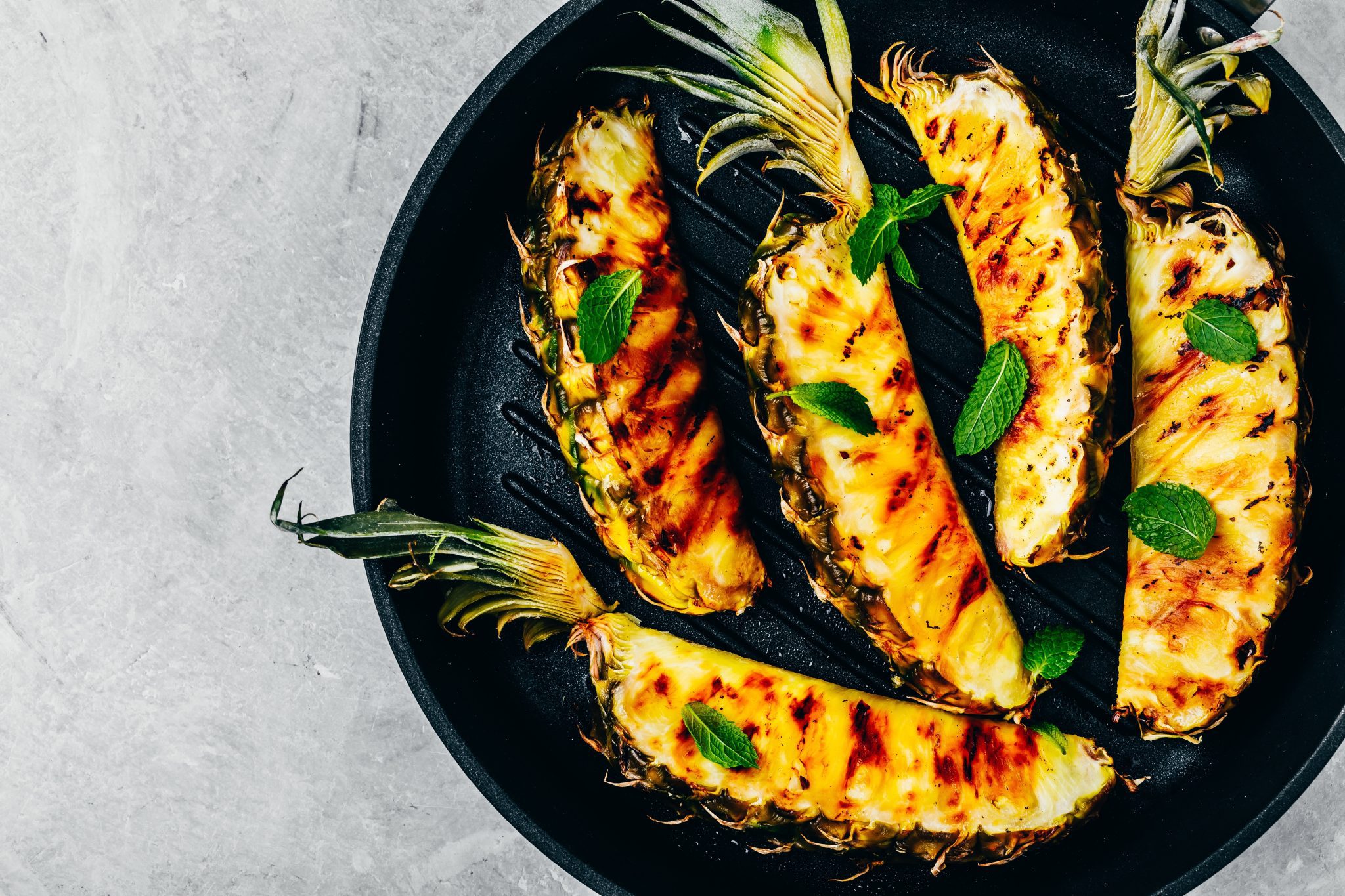 Ingredients
1-2 Fyffes Gold Pineapple
For the sauce: 16 tbsp Curry sauce 16 tbsp Honey 16 tsp Lime juice
Method
Cut the pineapple lengthwise into eighths, leave the crown leaves on and cut off the stem base. Remove the stalk from the pieces.
Bring charcoal or gas grill to medium heat. Grill the Pineapple pieces over direct heat (covered) for about 5 minutes every side or until they are nicely browned.
Carefully transfer the pineapple slices onto a plate. Serve it hot! Goes well with a scoop of vanilla ice cream.
Preparation of the Honey Curry sauce: Combine all ingredients in a small glass bowl, mix well to form a smooth sauce - done!