Fyffes Pineapple Tea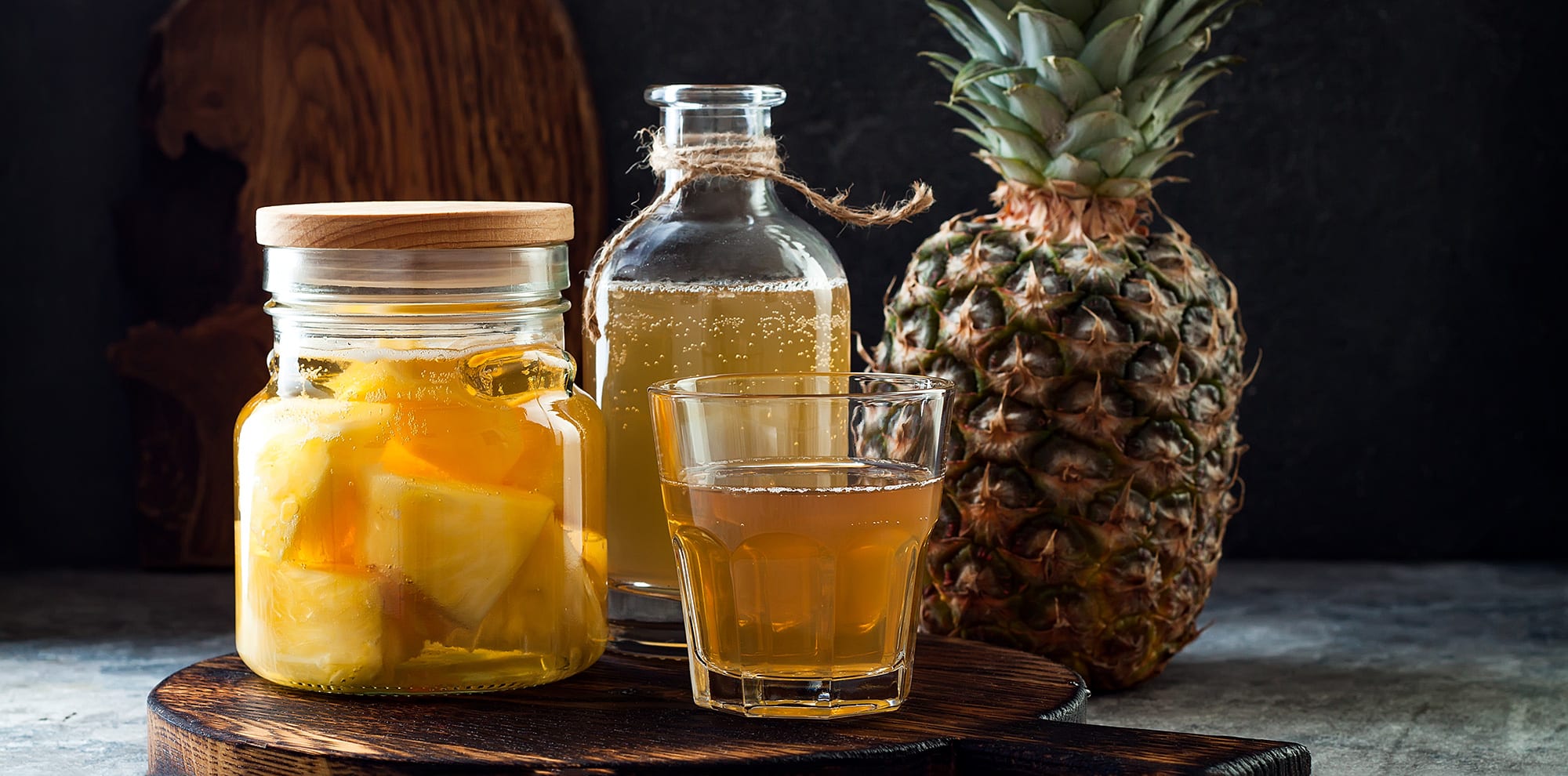 Ingredients
1 Fyffes pineapple, well-washed with crown removed
2 litres of water
50 grams of brown sugar
1 teaspoon vanilla extract
1 stick cinnamon stick
6 to 8 whole cloves
1 (10 to 15 cm) piece fresh ginger, peeled and cut into chunks
Method
Gather the ingredients.
Place chopping board on a clean baking tray to catch any juices and reserve them. Lay your pineapple on its side and cut off the base and the top.
Set the pineapple on its base and slice off the peel in strips from top to bottom till fully peeled.
Cut up the fruit, slicing flesh off opposite ends, then repeat with the other sides. Reserve the core.
Put the top, base, peels, and core into a large pot.
Add the brown sugar, vanilla extract, cinnamon stick, cloves, and 1.8 litres of water.
In a blender, combine the ginger with 100ml water. Blend on medium until thick and the fibres are broken down, about 30 to 45 seconds. Add the mix into the pot of pineapple peels and rinse out with the remaining 100 ml of water.
Bring to the boil on medium-high heat, about 12 to 15 minutes.
Turn down and let simmer for 35 to 40 minutes, tasting at the halfway mark. At that time, press down gently on the skins to break up the flesh and release additional pineapple flavour.
Turn off the heat and let the juice cool down.
Once cool, pass through a fine sieve/strainer and discard the solids.
Decant into bottles and refrigerate. You will see some sediments settle at the bottom.
When ready to drink, heat up gently or pour on ice and serve.