Gluten-free Pancakes with Blueberry, Banana and Honey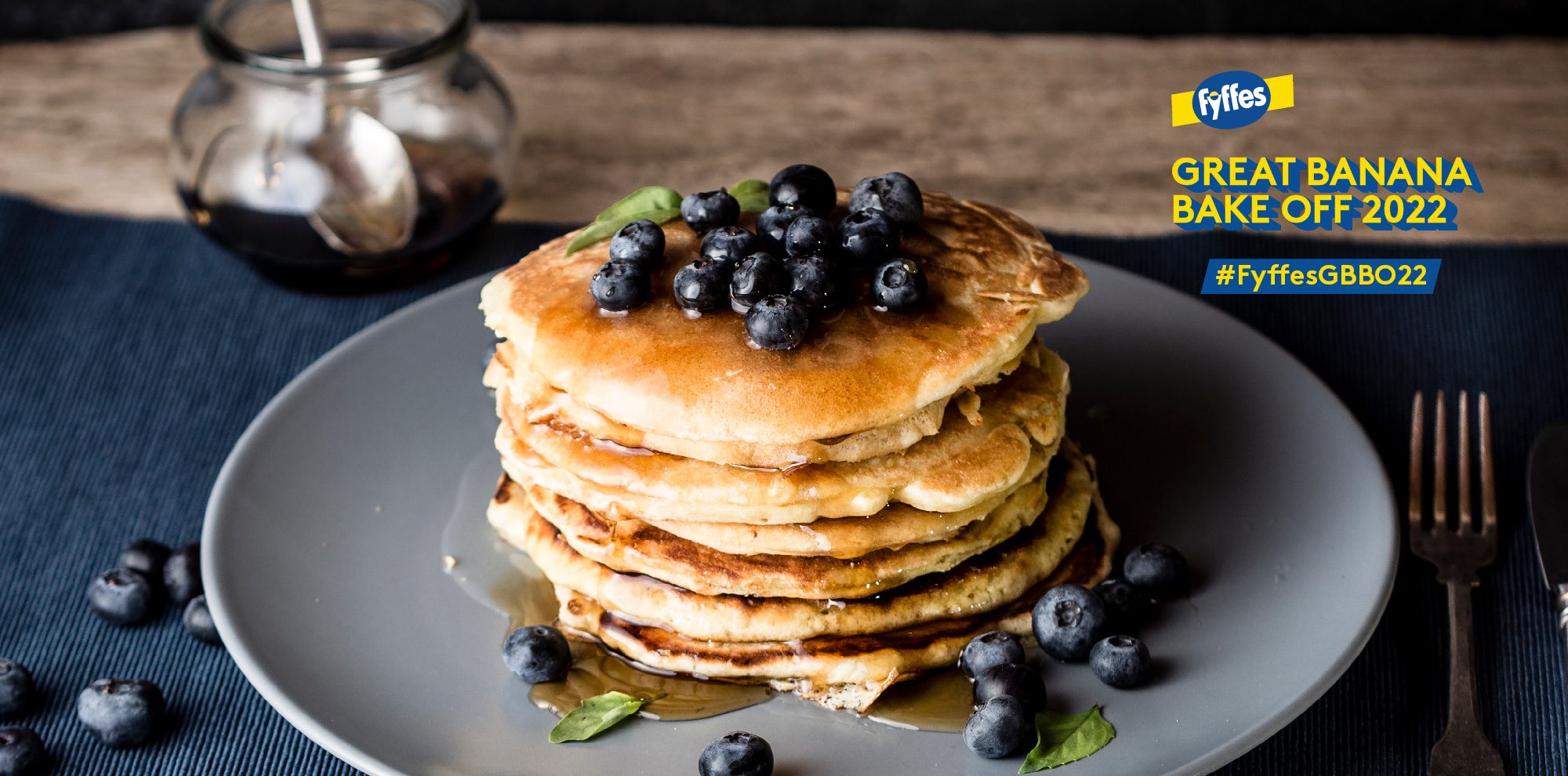 To find out how you can enter the Fyffes Great Banana Bake Off 2022 search for #FyffesGBBO22 on Facebook or Instagram.
Ingredients
120g (4.5 oz) gluten free oat flour (gluten free oats blitzed in food processor)
1 tsp gluten-free baking powder
1 tbsp chia seeds, flax seeds or ground pumpkin seeds
Pinch of fine sea salt
100ml (1/2 cup) milk (soy, nut, dairy etc.)
2 large free-range eggs, separated
150g (3/4 cup) blueberries
1 tbsp coconut oil
1 large ripe banana, peeled and sliced
Honey, coconut yoghurt and bee pollen, to serve
Method
Place all the dry ingredients in a large mixing bowl, mix to combine and then make a well in the centre. Pour the milk in a jug and add the egg yolks. Whisk lightly to combine. Add to the dry ingredients and mix until blended.
In a clean bowl, whisk the egg whites until they hold soft peaks. Fold gently into the batter until combined. Add a handful of the blueberries to the batter if you want and fold in.
To cook the pancakes, melt the coconut oil in a large frying pan over a medium heat and add a small ladleful of the mixture to the hot pan. Cook for about 2–3 minutes on each side, or until the pancakes are golden brown.
Serve the pancakes on warm plates with banana slices, blueberries, a drizzle of honey, yoghurt and bee pollen.