Mocha Banana Muffins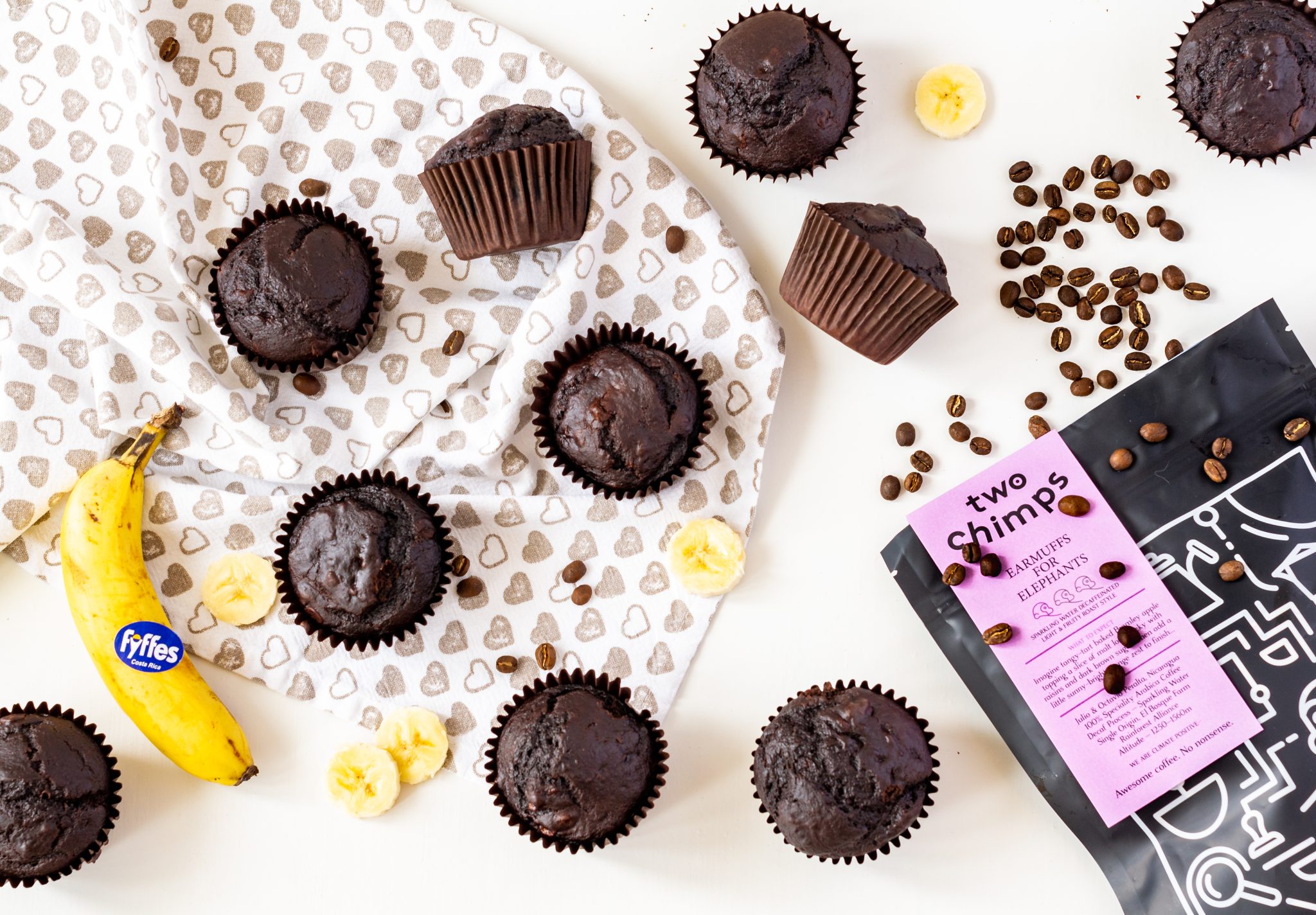 We've teamed up with ethical coffee roastery Two Chimps Coffee to create these chocolatey banana muffins. They're great for lunchboxes, coffee breaks… and maybe even breakfast!
Check Two Chimps Coffee out for more: Two Chimps Coffee
Ingredients
200g plain flour
2 tsp baking powder
1 tsp bicarbonate of soda
70g cocoa powder
¼ tsp salt
100g soft light brown sugar
2 large eggs
200ml strongly brewed coffee, cooled
1 tsp vanilla extract
3 ripe bananas, mashed
100g dark chocolate chips
Method
1. Heat the oven to 190C/170C Fan/Gas 5
2. Line a 12-hole muffin tin with paper cases.
3. Sift together the flour, baking powder, bicarbonate of soda and cocoa powder. Tip in the salt and brown sugar.
4. In a separate bowl, whisk the mashed bananas, eggs, vanilla and coffee.
5. Combine the dry and wet ingredients and beat gently. Be careful not to overmix!
6. Fold in the chocolate, then pour the mix into the cases until they are about three-quarters full.
7. Bake for 20-25 minutes until they are risen and rounded, and a skewer inserted into the centre comes out clean.
8. Allow to cool slightly in the tin before removing to a wire rack.