Pina Colada Truffles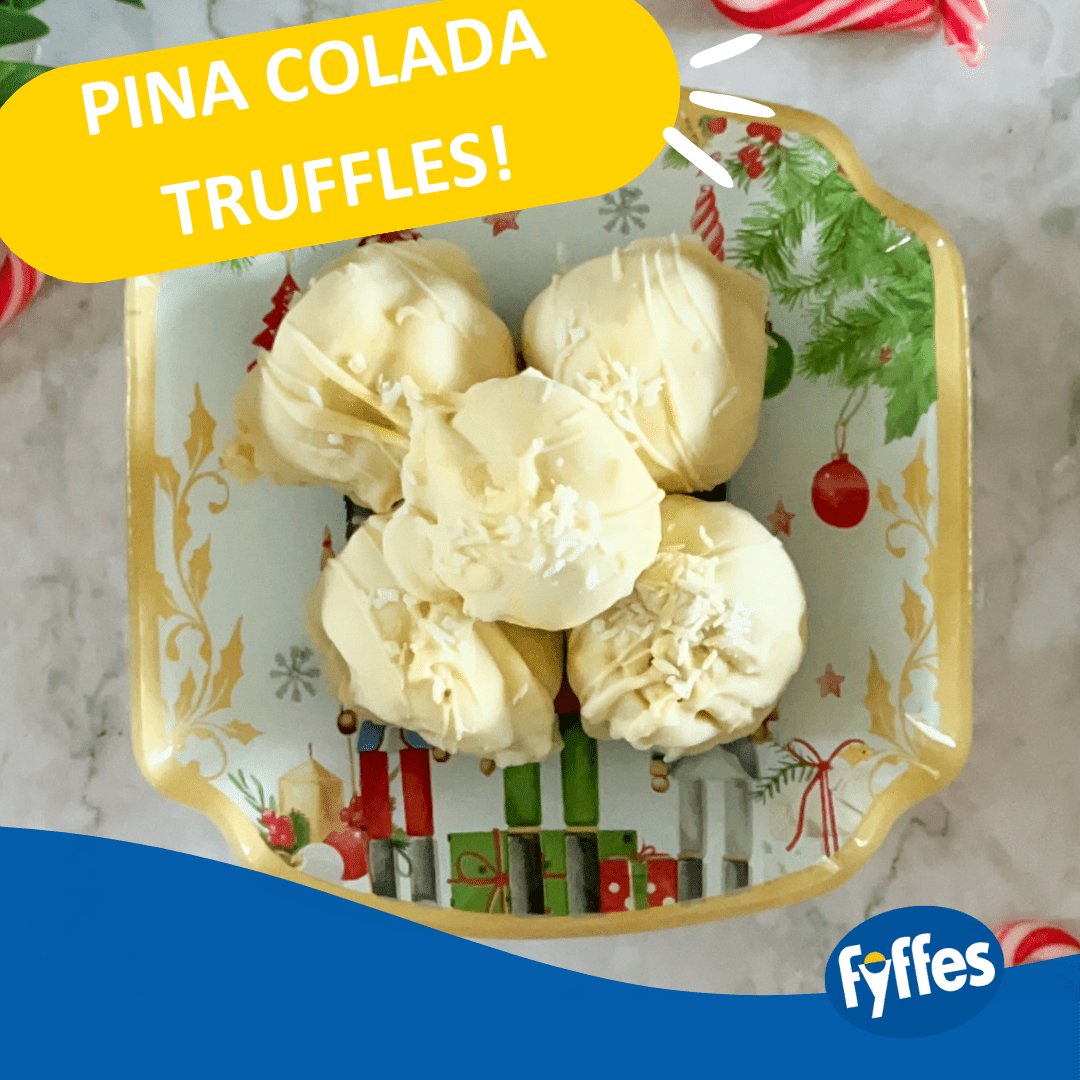 Ingredients
(14-oz.) package Golden Oreos
(8-oz.) block cream cheese, softened
1/2 cups of crushed pineapple
1 tbsp. coconut rum (optional)
2 cups white chocolate chips
1 tbsp. coconut oil
Shredded coconut
Method
Use a food processor to crush Oreos into fine crumbs. Add cookie crumbs to a large bowl. Add cream cheese, crushed pineapple, and rum and stir until evenly combined.
Line a baking sheet with parchment paper. Using a small cookie scoop, form mixture into small balls. Place on prepared baking sheet and freeze until slightly hardened, about 30 minutes. Then roll balls until smooth.
In a medium microwave-safe bowl, melt white chocolate chips and coconut oil together in 30 second intervals. Working one at a time, dip frozen balls in melted chocolate and return to baking sheet. Sprinkle with toasted coconut.
Refrigerate until chocolate is hardened, 15 minutes, or until ready to serve.