No Bake Banana Chocolate Chip Protein Bars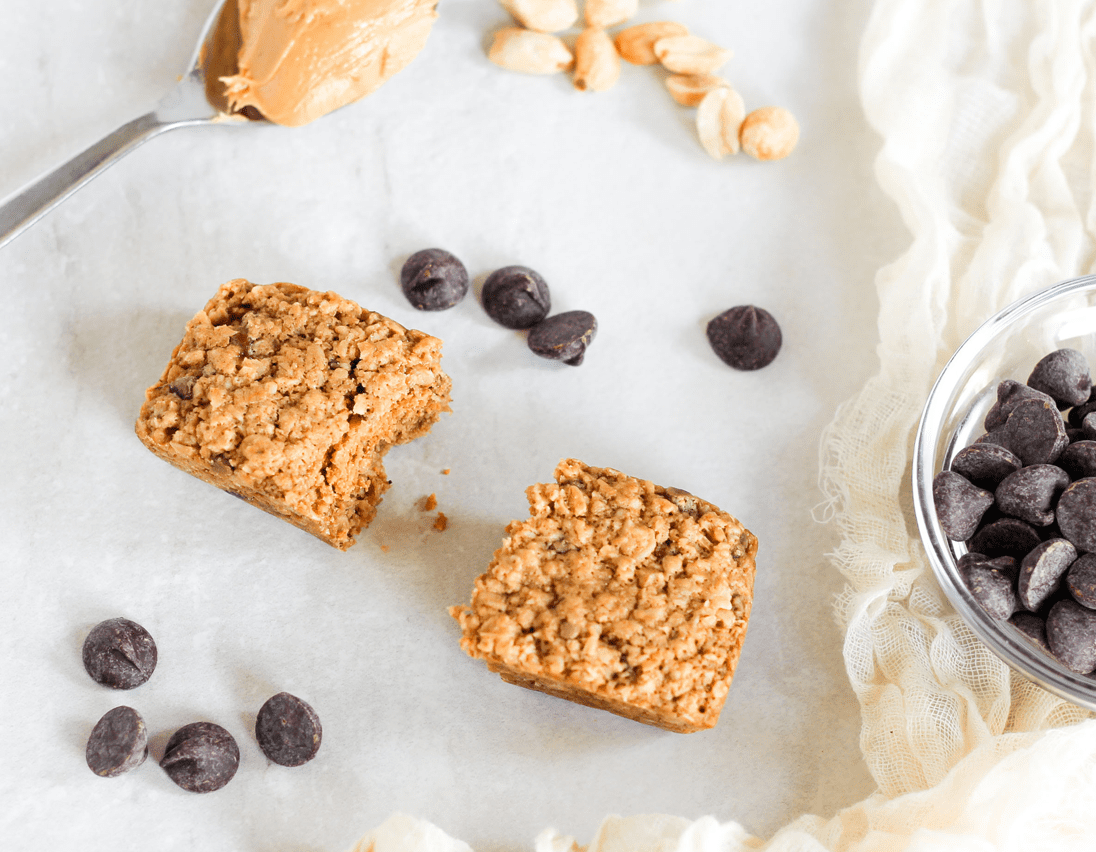 Ingredients
200 g protein powder
150 g coconut flour
2 bananas, mashed
120 ml coconut milk, full fat
60 ml water (and more if needed)
1 tsp vanilla extract
2 tbsp mini chocolate chips
28 g dark chocolate, 72% cocoa
1 tsp coconut oil
Method
In a medium bowl combine the protein powder and coconut flour.
In another medium bowl mash the bananas. Add the coconut milk, water and vanilla, mix until smooth. Add the dry ingredients and mix until fully combined. If the batter is dry then add a few more drops of water. Mix in the chocolate chips.
Line a freezer-safe plate with wax paper. Form the dough into 10 bars. Place on the wax paper and put in the freezer for 20 minutes.
In a small saucepan, melt the dark chocolate and coconut oil.
Remove the bars from the freezer and drizzle or dip on the melted dark chocolate. Return to the freezer for 10 minutes until the chocolate has hardened.