Pineapple Beetroot Salad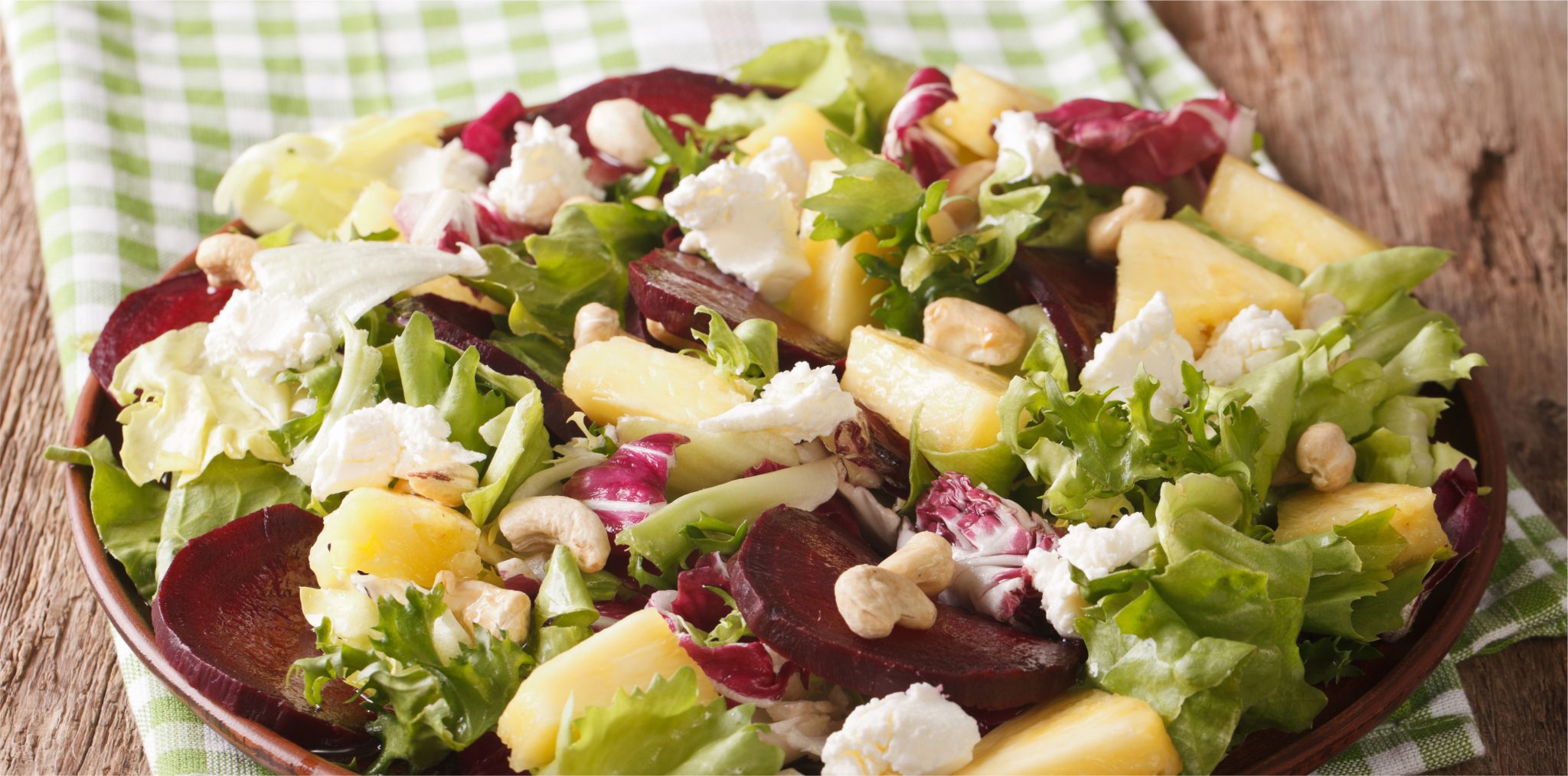 Use any of your favourite fruits and vegetables in this light and versatile salad.
Ingredients
*** For the dressing
2 tbsp extra virgin olive oil
2 tbsp lemon juice
¼ tsp maple syrup
¼ tsp sea salt flakes
⅛ tsp freshly ground black pepper
*** For the salad
2 heads romaine lettuce, washed and shredded
4 slices pineapple, cut into chunks
4 medium cooked beetroot, quartered
2 carrots, thickly sliced
100 g (3½ oz) pecan nuts, roughly chopped & lightly toasted
1 green onion, finely sliced
Method
For the dressing, mix together ingredients in a small bowl and set aside.
For the salad, place lettuce in a large bowl then pour half of the dressing over. Toss well to coat.
Divide lettuce between 2 large plates or bowls then add to each pineapple, beetroot, carrot and pecan nuts. Garnish with spring onion then drizzle remaining dressing over each salad. Serve immediately.